The Most Popular Type of Lehigh County Homes for Sale
Posted by Alex Lopez on Monday, January 17, 2022 at 9:16 AM
By Alex Lopez / January 17, 2022
Comment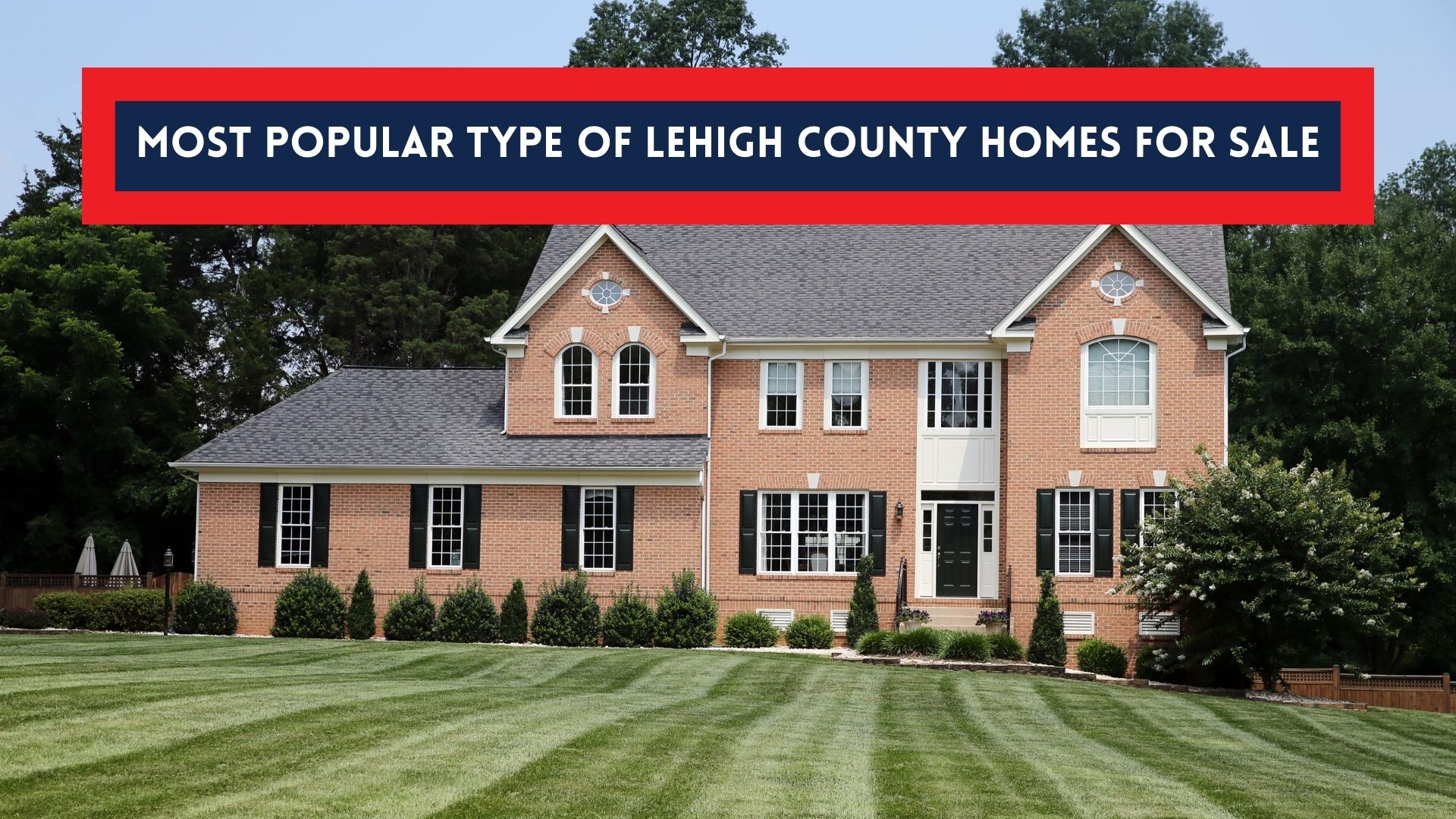 Defining a dream home is entirely subjective. What you may consider a must-have feature might be a deal-breaker for someone else. But if you're embarking on a house-hunting journey in Lehigh County, you're destined to find whatever you believe is your ideal fit. Based on the current listings, these are just some of the most popular home styles on the market, waiting for you to schedule a tour. And with so much history and character in this region of Pennsylvania, you're sure to find almost any design you consider to be perfect.
Find the Ranch Home of Your Dreams
Ranch style homes are in high demand all over the country right now. As the baby boomers continue to reach the age of retirement, countless golden-aged homeowners are making the move to one-story residences. They're getting out of the big, multi-level homes and choosing those peace of mind properties that require less maintenance and square footage. In the Lehigh Valley, there's no shortage of ranch homes on the market, either.
The Pennsylvania Colonial
If colonial homes for sale top your prospect list, you won't be disappointed when you browse the Lehigh County listings. These historic homes, usually built between 1640 and 1800, are chock-full of character, intricate designs, and personality. Find homes for sale right now, with the colonial charm you're looking for in Allentown, Copley, and Trexlertown.
Farmhouses in the Lehigh Valley
If you're currently living a hectic life in the big city, like Philadelphia or New York City, you might be ready for a breath of fresh air. And you'll find all the sprawling acreage and mountain brisk mornings you can stand in Lehigh County. Farmhouses here come in all shapes, sizes, and ages, with many harkening back to colonial times. Farm life, whether you're into traditional crop and herd work or just recreational, there is a farmhouse in the Lehigh Valley calling your name. Start up a working cattle farm or just adopt a few fainting goats. Whatever you consider to be your dream farm life, you'll likely find it here.
Victorian Elegance Across Lehigh County
If your idea of an absolute stunner of a dream home involves a two or three-story house with lots of brick, vibrant colors, turrets, and wrap-around porches, then you have narrowed your search down to the elegant Victorian style home. These legendary structures are often called "gingerbread houses" just for their sheer intricacies.
New Construction
For some people, buying a dream home means finding something new, fresh, and even contemporary in style. A home that no other human has yet lived in tops many consumers'' list. And if it's a new construction you have in mind, you'll have a wide selection from which to choose in Lehigh County. Start browsing the new construction houses available on the market with Homeway Real Estate!
Just because these Lehigh County home styles are the most highly sought-after right now doesn't mean you won't be able to find your dream Cape Cod, Condo, or Contemporary. Let the agents at Homeway Real Estate schedule a day of tours throughout Lehigh County!