The Most Romantic Restaurants In Stroudsburg
Posted by Alex Lopez on Monday, February 1, 2021 at 2:00 PM
By Alex Lopez / February 1, 2021
Comment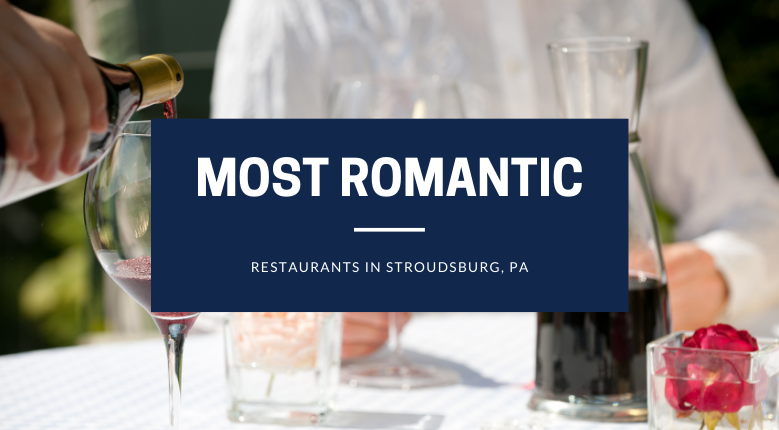 Stroudsburg, Pennsylvania, offers plenty of amenities to its residents. In addition to local parks, kids' activities, and quiet neighborhoods, there are also some amazing dining options. Breakfast diners, coffee shops, burgers, and seafood are all on the menu at the various restaurants in Stroudsburg. But if you're looking for a romantic ambiance, here are a few venues perfect for your next date. And Valentine's Day is maybe the perfect excuse to sample some of these mouthwatering dishes.
Willowtree Inn Restaurant
Step away from the hectic chaos of life and settle into a cloth-covered table at the Willowtree Inn Restaurant. The atmosphere is relaxed, warm, and comfortable, making it feel like you're the only table seated in the restaurant. Couples come here to celebrate their anniversaries. But romance is almost always in the air with the scenic Poconos view with dinner.
The Charcuterie
Romantic dinner may have different meanings for different people. And if a gastropub with a cool atmosphere and delectable cured meats and cheese sounds right up your alley, then grab your better half and head to The Charcuterie. Wines and classic cocktails complement the various sandwiches and entrees here. It's a different kind of romantic, but perfect for a couple looking to celebrate.
Cherry Creek Hideaway
Nothing says romance and love like a hand-tossed pie at Cherry Creek Hideaway. Culinary delights await, including New York Strip dinners and Cherry Creek Medallions that melt in your mouth. Even the pickiest palates can find something to love here, from burgers to clams, incredible portions of pasta, big salads, and homemade pierogies.
Peppe's Bistro
If your idea of a romantic night out is a lively Italian atmosphere and a wide selection of wines, check out Peppe's Bistro for your next date night. Enjoy classic Italian entrees or share a brick-oven pizza. The wine list alone will impress, and more than 30 are said to be priced below $35.00. The menu is casual yet sophisticated with mouthwatering entrees like Chicken Scarparella, Pork Osso Bucco, and Peppe's Surf and Turf.
Stone Bar Inn
The Stone Bar Inn is offering a "Romance At Home" special and dinner for two for Valentine's Day. But you may want to experience the warm and upscale ambiance in person. A full bar and a seasonal outdoor veranda is the ultimate setting for a date night. American fare favorites are served up here and never disappoint. But you can also splurge with the Stone Bar Surf and Turf, featuring an herb butter-basted, Angus sirloin filet accompanied by scampi shrimp and a lump crab cake.
Based on the reviews, these restaurants offer quite a romantic dining experience. And you're sure to find your favorite date night spot, too. You may enjoy the fare here so much that you're ready to relocate and move to Stroudsburg. Browse homes for sale right now and connect with our Homeway Real Estate professionals to show you more of what this charming community has to offer. What may start with a romantic dinner for two could easily turn into a peaceful and relaxing lifestyle for two.