The Ultimate House Showing Checklist In The Lehigh Valley
Posted by Alex Lopez on Wednesday, January 6, 2021 at 9:00 AM
By Alex Lopez / January 6, 2021
Comment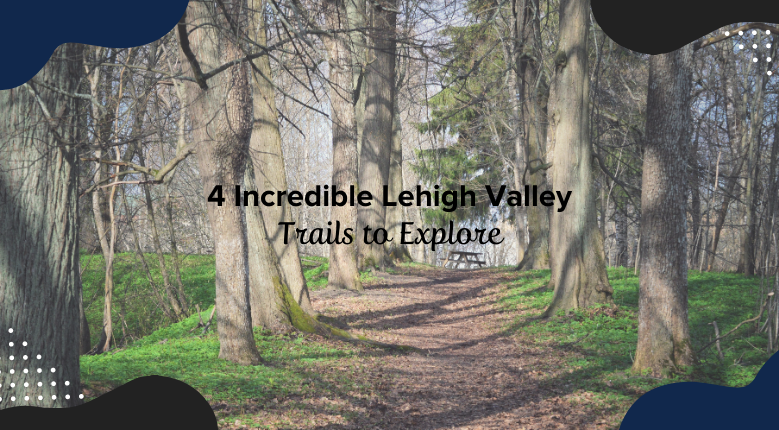 You have a great realtor by your side. Your house is on the market. You've inspired interest in your home.
But are you ready for a potential buyer to step foot on your property?
Buyers look at pictures, browse your description, and consider your listing price as they determine which houses are worth taking time to visit. And since nothing compares to seeing the "real thing," it's important to prepare your house to not only meet a potential buyer's expectations but also to help them envision turning your property into their new home.
A showing is the moment when your home shares its best features. So how exactly do you help your Lehigh Valley house sell itself?
Here's our ultimate house showing checklist. Work your way through this list to get your house ready to make a great impression on buyers.
Invite Them In
It's important to make a good first impression.
The first thing a potential buyer will see is the outside of your property, not the inside. Think about how you can best present the exterior of your home so that buyers will get excited about it as they see it for the first time.
Depending on the time of year, you'll want to make sure the lawn is freshly mowed, leaves are raked, or any snow is cleared from the driveway, sidewalks, and patios. In poor weather, make sure buyers can safely navigate to your front door without slipping on leaves or ice or stepping in large puddles.
Spruce up your landscaping by weeding, laying new mulch, and pruning trees and bushes. Any large plants that block the architectural features of your home can be trimmed or even removed to boost curb appeal.
Clean and declutter your outdoor spaces. If you have items stored on patios or decks, move them so your outdoor spaces are cleared. And don't forget about cleaning your gutters and removing major debris from your roof.
Finally, consider fresh paint or repairing minor cosmetic issues on the shutters, front door, siding, and brick.
Repair and Refresh
Once potential buyers step foot inside, you can help them see your home's potential by presenting a fresh and well-kept interior.
Any dingy, dirty, or dented features can be replaced, repaired, or repainted.
Replace or reglue faded or warped wallpaper, fix loose or broken hardware like doorknobs, light switches, and drawers, and repair other minor flaws like nail holes in walls and caulking in the bathroom.
Dirty walls or scuffed walls can be cleaned or repainted as needed. If carpeting is worn, damaged, or dirty, consider replacing it or at least having it steam cleaned.
Declutter
If you're getting your house ready for showings, decluttering is about more than picking items up off the floor.
When you want to present the best version of your home for a potential buyer, you need to make sure they can properly see its space and features.
Clear off shelves and surfaces by putting away or storing any knick-knacks and excessive decorative items. This might even include removing some pieces of furniture, like end tables, shelves, or cabinets, especially if they make a room feel small.
Keep only the absolutely necessary items on kitchen and bathroom counters, and find places to keep small appliances and utensils, personal items, and toiletries out of sight if you can.
Remove Personal Items
This is your home, so naturally, there could be personal touches out for anyone to see. But to best help potential buyers imagine themselves living in your home, you'll want to put these items away.
Check your mantle, walls, and shelves for any personal items such as pictures, artwork, trophies, religious objects, and holiday cards. Don't forget the magnets, coupons, calendar, and meal plan that could be on your refrigerator!
You don't necessarily need to put all of them in storage, but carefully selecting a few to put in a drawer will help you keep sentimental items nearby while removing them from public places.
Rearrange
Your current arrangement of furniture, or even rooms, might have served you well while you lived in your home. But a functional space for you might not be the best space to show a potential buyer.
A real estate agent can be especially helpful in guiding you from minor rearrangement of furniture to major room reassignments.
Maybe you need to switch the location of your couch and TV. Or maybe you've used your dining room as an extra playroom for your children, or a spare bedroom as an exercise room, and it's time to turn them back into the dining area and bedroom buyers want to see.
Clean
Decluttering and rearranging is likely to expose some new surfaces and spaces, so once the house is pared down and rearranged, it's time for a deep clean.
Try your best to present white ceramic and tile in the bathroom, scoured appliances in the kitchen, and streak-free windows throughout your house.
Everyday cleaning is important, too. Buyers will want to see clean counters, shiny stainless steel, dust-free surfaces, and crumb-less floors. Your house might be the cleanest it's ever been!
Consider the Five Senses
When it's time for a showing, think of appealing to the senses of sight, touch, smell, taste, and sound throughout the home.
A clean, decluttered and spacious house will look appealing to potential buyers. Turn on lamps and open blinds to use light to your advantage.
Clean pet areas and freshen fabrics so the house smells inviting instead of musty. Avoid candles or air fresheners with strong, synthetic scents. Instead, try appealing to the smell-taste connection with freshly brewed coffee or baked goods.
Think about the places that are likely to be touched throughout your home. Make sure you don't have sticky doorknobs, handles, or banisters.
Finally, consider sound. A great recommendation is to have a radio playing an FM music station as buyers tour your home.
With these tips, your house will be ready to show to any buyer. And if you ever need to get your house ready to show at the last minute, our nine-minute showing drill can help!