Tips for Buying a House in a Competitive Market
Posted by Alex Lopez on Wednesday, May 4, 2022 at 10:00 AM
By Alex Lopez / May 4, 2022
Comment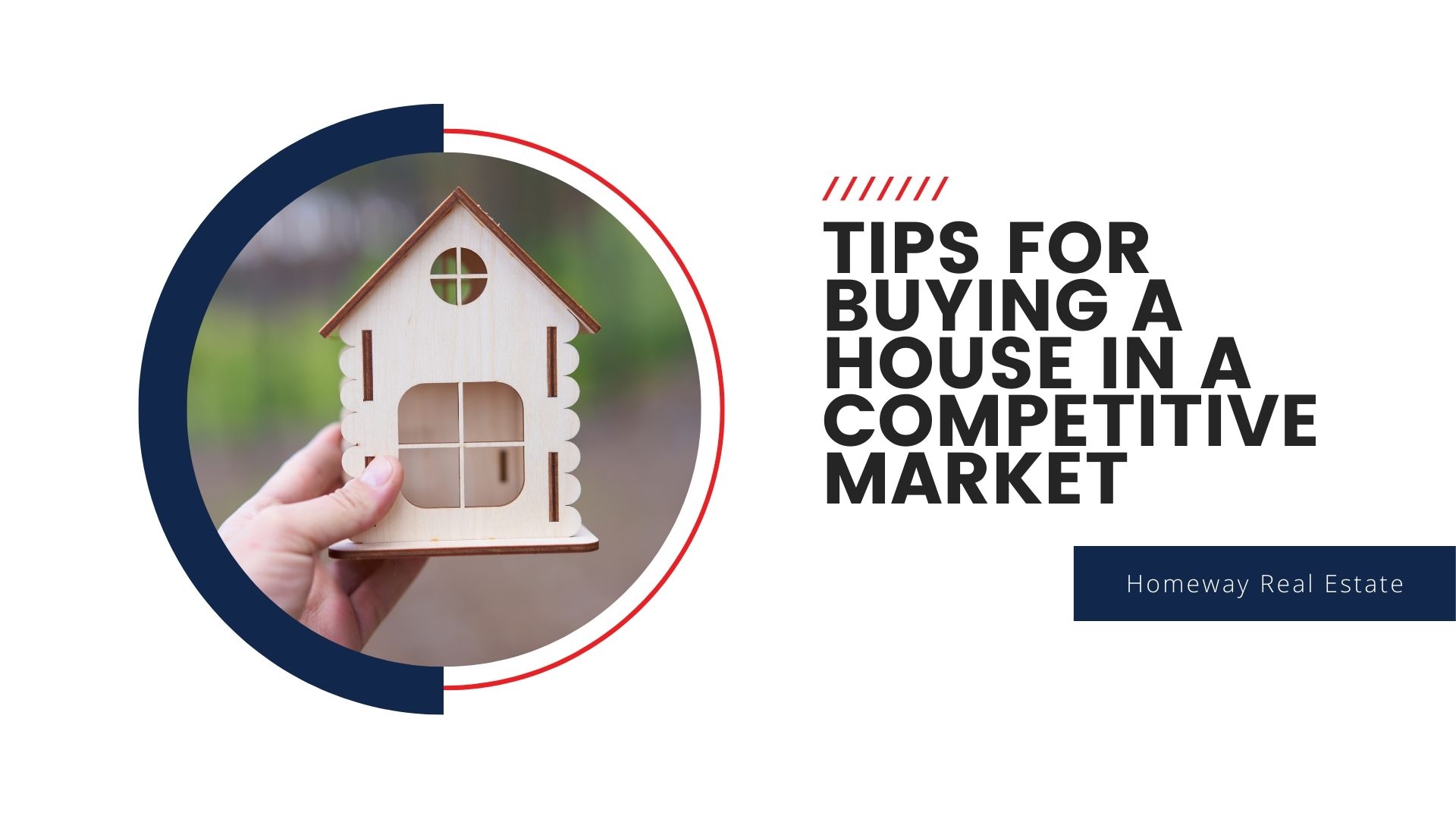 In today's crazy hot housing market, buyers and sellers are flustered and rushing to get deals done. You probably already know of friends and family who have taken advantage of all the house buying and selling activity. Deals happen quickly, and offers stack up only after homes have been on the market for a matter of days. If you've been watching and sitting on the sidelines long enough and are ready to jump in to buy a house in the Lehigh Valley yourself, there's something you should know – It's INCREDIBLY competitive right now.
Shopping for a new house today isn't the casual process it used to be. People are buying and selling at much higher rates, and there is a sense of urgency to nab the home you love before someone else comes in with a better offer. Before you venture out to find your dream home, these are the tips for buying in a competitive market. And it's these suggestions and nuggets of advice that will help improve your chances of closing your deal, even if others are bidding against you.
Get Prequalified or Preapproved for Your Mortgage First
Take the necessary steps to secure your affordability benchmarks and even your mortgage by visiting a lender before you start house-hunting. Prequalification is more of a relaxed process but will at least help you narrow down your ideal purchasing power. Securing a preapproval for a mortgage will involve a mortgage application and supporting documents. And if you're serious about buying, getting a mortgage preapproval is a valuable and time-saving step to take before you find a home since it's about as close to securing an actual mortgage without having a property in mind. But both the mortgage prequalification and the mortgage preapproval will improve your chances of getting the house you want since sellers will see you're more serious about moving quickly with the purchase.
Put Together a Final List of Must-Haves and Nice-to-Haves
Having goals in mind before you start shopping for a Lehigh Valley home will keep you focused. Really sit down and critically consider what you need, including the number of rooms for your family, home amenity necessities, or the preferred location. This will serve as the list of deal breakers you'll want to stick to in order to avoid settling on the wrong property in a competitive market. Don't get discouraged if what you need doesn't present immediately with the homes you visit. The market is hot with activity, and new listings pop up almost daily. But with your goals in mind, you can then create a separate list of nice-to-have amenities that you consider to be negotiable.
Avoid Impulse Buying
Following up on your list of goals, the next tip for buying a house in a competitive market is not to be swayed by urgency. Patience will keep you focused and in line with your goals. You might find the Lehigh Valley home of your dreams, but because the market is so competitive right now, it's best to keep looking. Prepare yourself to consider more than one property and explore offers on all of them to ensure you're able to close in on one that makes sense for you. Don't panic if your first offer doesn't stick. Prepare for the long haul and be patient.
Don't Waste Time or Be a Tire-Kicker
In the car buying industry, they're called tire kickers. These are the buyers who express interest, maybe show up and "kick the tire," but have no intention of buying. In the competitive housing market right now, tire-kicking won't get you any closer to buying. If you're not altogether sold on a property, move on from it. Avoid wasting time by looking at properties that don't fit your needs and goals list. And when you do find homes you'd like to buy, prepare to move quickly with your offers. Hold-ups and delays will dissuade sellers from you, especially when other buyers are ready to move quickly.
Have Your Earnest Money and Down Payment Ready
Making an offer on a Lehigh Valley home isn't really free. You'll have to back up your offer with earnest money or an escrowed deposit. These amounts will typically fall between five and 20% of the purchase price, depending on the type of loan you're securing. Presenting your information about earnest money and down payments along with your offer, the seller will know you're serious about the commitment to move forward with the purchase. It also says you're a strong buyer, which is an ideal trait sellers will also prefer.
Make Strong First Offers
In years past, it was often a best practice to offer below the listing price, knowing there would be room for negotiation. And ideally, paying full price for anything meant you'd be paying too much. That logic doesn't apply to today's competitive housing market. Making an offer today means writing it in such a way that yours stands out from other offers. Be prepared to go in higher or to provide a larger down payment, telling the seller you're ready to move forward. Now's not the time to try to play low-ball negotiation because chances are, someone else is already prepared to offer more than you.
Lose the Contingencies
Writing a good offer might also include losing a few contingencies. Appraisal gaps, inspections, or other steps usually constitute added time delays. While getting a home inspection and securing an appraisal are necessary, there are ways to loosen up on the contingency roster to help sweeten the deal and offer you're making. When there are fewer pauses in the process and fewer hoops to jump through, the seller will likely find your offer more favorable.
Be a Person, Not Just a Potential Buyer
There are some experts who suggest making the emotional connection with your offer can improve your likelihood of having your offer accepted over another. This might be a heartfelt introduction with a letter included in your offer. Specify what you love about the home, appealing to any seller who might have an emotional connection to the property. Tell the sellers about you and be human. When you're able to be an actual person and not a fictitious number in the form of an offer, you increase your chances of making a connection with the sellers.
Find Yourself a Top-Notch Real Estate Agent Professional
Having a real estate agent on board and in your corner is key to staying ahead in the competitive housing market. But the right real estate partner, like one of the Homeway Real Estate Realtors, will be critical to positioning your offer as the absolute best option. Get notices when houses first hit the market. Receive the most actionable advice about when to submit your offer, how to make your offer stand out, and negotiating for the best deal.
If you're ready to dip your toe into the competitive market, consider these tips to stay ahead. And once you've ironed out your finances and lending options, contact Homeway Real Estate to work with one of our professionals. It's going to be a bumpy ride. But having the right agent at your side can ensure you find and buy the Lehigh Valley home of your dreams.