Tips For Finding The Perfect Lehigh Valley, PA Homes For Sale
Posted by Alex Lopez on Wednesday, September 23, 2020 at 9:00 AM
By Alex Lopez / September 23, 2020
Comment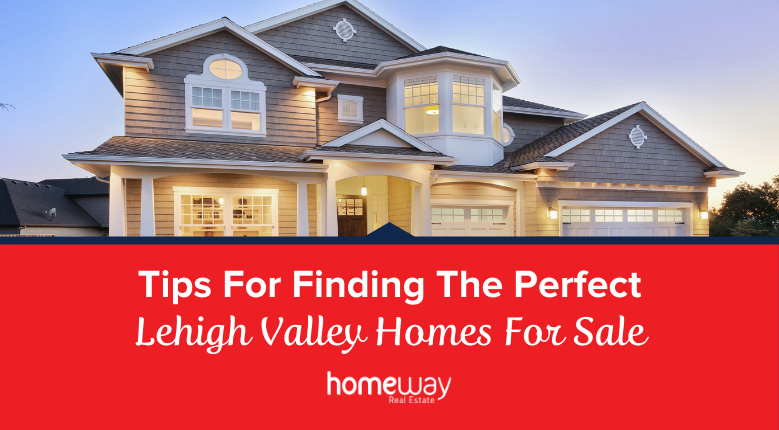 Many people are moving to the Lehigh Valley, and for good reason. It's close to varied geographical features like the Pocono mountains and beaches along the East Coast, plus it's a short drive to Philadelphia, one of the country's richest historical cities. Within the tri-city area of Allentown, Easton, and Bethlehem, you'll also be able to visit museums, casinos, and theme parks without leaving the Lehigh Valley.
With such a rich variety of locations and amenities, there are plenty of ideal houses in the Lehigh Valley, and one of them is perfect for you. The trick is finding it. But with a little determination, and these tips, you'll soon be happily settled in the perfect Lehigh Valley home.
Know Your Budget
If you've ever seen a child pile a plate high with delicious food, then eat only a small portion of it, you'll understand what it means when "your eyes are bigger than your stomach."
The same general principle applies when budgeting for a new home. You should know how much house you can afford before you start looking. If you don't, you might find yourself wasting valuable time looking at houses that are out of your price range or feeling the disappointment of touring the perfect home, only to realize you can't afford it.
Determine Your "Must-Haves"
You might have a list of preferences for a new home, like three bedrooms, a small yard with easy upkeep, or a fixer-upper you can make completely your own.
Having some key characteristics can help you start your search, by narrowing down the hundreds of listings to ones that match your needs. However, while it's ideal to have a couple of preferences you won't want to have to compromise, you should also keep an open mind. If you have too many items on your list of "must-haves," finding the perfect house might be difficult and take a long time.
Consider Location
There are a lot of things about a house you can eventually change, like aesthetics, outdated fixtures and appliances, and even size and layout.
One thing you can't change is the location.
To find the perfect Lehigh Valley, PA home, do some research about the different communities and what they have to offer. Consider if you want a house in a city, the suburbs, or in a more rural location. Drive around, or look at maps online, to see how close properties are to grocery stores, public transportation, and your workplace.
Work with a Realtor
Licensed real estate agents are experts at finding the perfect home, and only they have access to a database of available properties known as an MLS. They can help you narrow your search, answer your questions, and direct you to houses within your budget that fit your needs.
They also have relevant and comprehensive information about houses for sale that you might not be able to find when you search by yourself, and they can help you with the house-hunting process in general.
If you're ready to find the perfect home in the Lehigh Valley, PA, Homeway Real Estate is a full-service real estate agency that specializes in buying and selling homes in the area. Visit our website to learn more about how we can help you.