Tips for Working From Home as a Real Estate Agent
Posted by Alex Lopez on Monday, June 7, 2021 at 4:35 PM
By Alex Lopez / June 7, 2021
Comment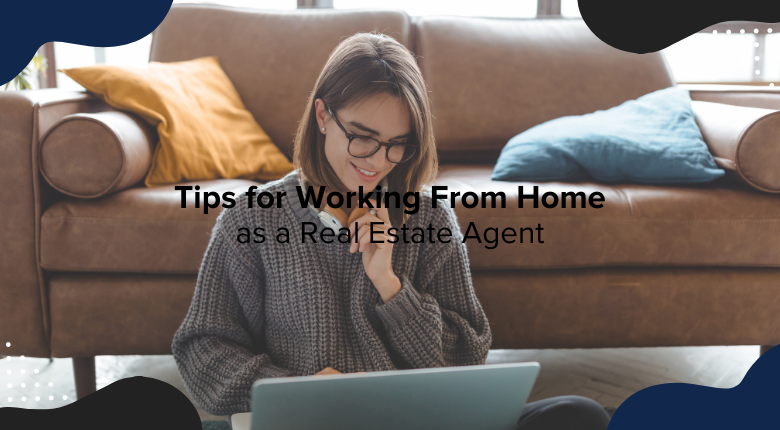 Congratulations -- you have your real estate license and you're ready to start helping people buy and sell homes in the Lehigh Valley and surrounding areas! But before you can get started, you need to get set up at home. Just because real estate is a job where you can work from home, it doesn't mean that you can sit around all day and wait for the checks to start rolling in. After all, you're basically running your own business, and the more good work you put in up front, the better off you'll be when those opportunities come knocking.
But it's not all smooth sailing when you're in the early phases of getting your real estate business off the ground. Working from home can be a real challenge if you're not able to stay focused on the job at hand as you look to grow your network and your opportunities. If a family member or anyone else can routinely interrupt you when you're working from home, you probably won't be able to get anything done for your real estate business.
Here's a rundown of the things to keep in mind if you're working a real estate job from home.
Establish a Workspace
If you accepted a job and showed up to work and there wasn't a desk or computer to use, you probably wouldn't be able to get much done. Same goes for working from home. You may technically be a real estate agent, but if you don't have a place to work you won't be one for long. Whether you claim that extra spare bedroom or you can find an unused corner somewhere that you can dedicate to your real estate business, a separate space is a great way to tell yourself -- and others! -- that you're working.
Dress Up
While you can work from home as a real estate agent in your PJs without even getting dressed, it's the wrong approach if you want to get serious about your opportunity. You might not have a boss that will chastise you for your working wardrobe, but working in the clothes that you would be expected to wear if you were taking a meeting or networking to drum up business is another reaffirmation of your work day. You wouldn't lounge around all day at home in a suit, so don't bring those PJs or workout clothes to your work-from-home job in real estate.
Set Office Hours
Without meetings and clients to see, it can be difficult to get into the daily swing of things as a real estate agent that works from home. But all that can be fixed by just establishing office hours. Not only does it give you an excuse if someone wants to monopolize your time, but it also gets you in the habit of getting ready for and working throughout the day. Without office hours, you can easily push things back or get to it tomorrow -- but we all know those procrastinations have a way of building. Before you know it, you'll be taking other shortcuts and sabotaging the success of your real estate business.
Take Breaks
Sure, it can be tempting to work from home all day and night so that your new real estate job pans out, but that's a fast track to burnout. Working hard is great, but you also need to take breaks to keep that work-life balance going and to keep your energy and enthusiasm topped up throughout the day. A short break in the morning with a generous lunch and another break in the evening is all it takes to balance out that hard working day, and the best part is that when you get back to work, you'll be more productive with the energy to get through it all.
Work Your Network
It's common knowledge that a real estate agent is only as successful as their personal network. And whether you have a network of dozens or hundreds, you'll need some way to organize and manage it all. When was the last time you reached out? If you can't answer that question, you could risk oversaturating your relationships and jeopardizing your opportunities or letting that vital relationship grow cold. A CRM or some kind of relationship management system -- even if it's a tried-and-true pen and planner -- will enable you to keep track of it all and avoid those social blunders that could have a negative impact on your business.
Join a Larger Office
Sometimes, however, a work-from-home job in real estate isn't all it's cracked up to be. If you enjoy working with others and aren't looking forward to a career of working from home -- or your network isn't strong enough to venture out on your own -- you can leverage the opportunities of an in-house career as a real estate agent with Homeway. We also provide real estate agent scholarships and a pathway to join our network of real estate professionals.