Top Things to Do in Downtown Allentown Market
Posted by Alex Lopez on Tuesday, August 17, 2021 at 5:15 PM
By Alex Lopez / August 17, 2021
Comment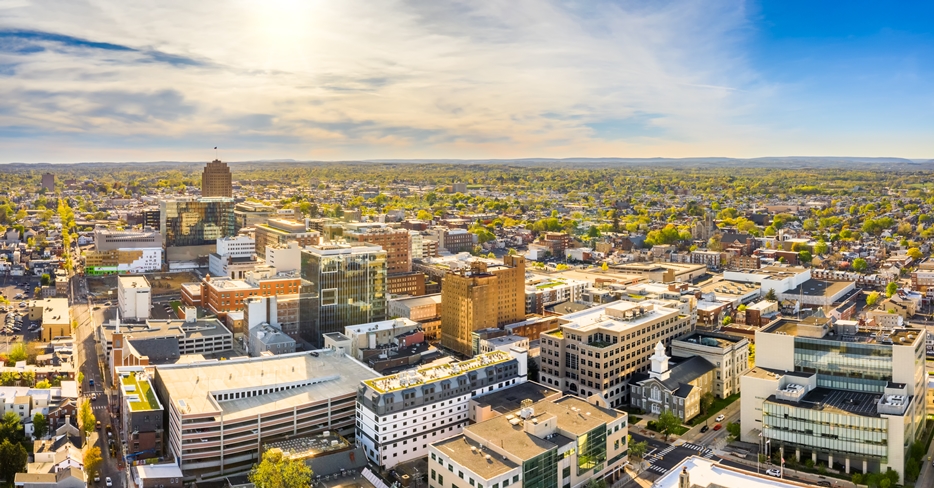 Are you looking for a home in Allentown, Pennsylvania?
Pennsylvania's third-largest city, Allentown, is famous for tons of recreational activities that you would appreciate. The Lehigh Valley area of this city is an ideal destination for buying your new home or selling an existing one.
The city has beautiful gardens, numerous exhibits, captivating artwork, fun-filled amusement parks, museums, breathtaking stadiums, and so much more. Think about the fun weekends you would have here!
Whatever your tastes may be, you are likely to find many exciting things to do in Allentown PA – especially at the Downtown Allentown Market - if you own a home in downtown Allentown.
In this post, we're going to take you on a journey through the Queen City, as Allentown is often called, and help you explore its most exquisite cuisines.
Let's begin with:
1. Allentown's Food Hall
Eating delicious culinary treats is one of the best things to do at the Downtown Allentown Market.
What's more, this place is located right in the middle of the city. You get a perfect combination of art, music, and food at the Downtown Allentown Market. While sipping everyone's favorite craft beer, you can listen to local musicians and enjoy a unique ambiance.
Here's what you can try in Downtown Allentown:
Handcrafted, premium ice cream, pies, cookies, homemade waffles, specialty sundaes, made with high-quality ingredients and available in over 24 flavors.
Classic Korean cuisines such as Bulgogi and Bibimbap, or American-Korean fusion dishes such as Korean Tacos and Kimchi Fries
Paninis, pasta, and pizzas made using locally sourced ingredients. Be sure to try the pesto chicken panini and Margherita pizza at Tavola in the Downtown Allentown Market.
Mediterranean flavors in the form of Shawarma, Falafel, Baba Ganouj, and more
Wraps, omelets, salads, and more at the famous Jonny's ArtsWalk Diner
An extensive assortment of specialty cocktails, wines, local brews, 30 types of beer, and classic favorites
Living in Allentown, PA has its charms. You can find the most unique variety of cuisines and drinks in this area making it an ideal living place.
Besides, you can always order these cuisines online when you don't feel like going outside and prefer to stay in your cozy new home.
People living near Downtown Allentown Market, as well as tourists, rave about so many fantastic restaurants in this area. According to top Google reviews, people have found Thai tea, Little Miss Korea, and Artswalk particularly amazing.
Also, you'll find the best pizza in the city near Downtown Allentown Market. If you're looking for authentic shawarma, Zahra is the best place to go!
Moreover, if you're worried about COVID-19 and its health implications, you must try their online delivery options.
Speaking of great food…
2. Allentown Farmers' Market
Whether you're planning to sell or buy a home in Allentown, PA, there's certainly no lack of farm-fresh vegetables, fruits, and meat in the Allentown market.
While you're living here, try visiting the Fairgrounds Farmers' Market which has become a tradition of sorts in this corner of the world.
Over 60 local vendors sell the best selections of farm-fresh vegetables, seafood, homemade baked goods, and locally made deli items here every single week. And if you don't have the flexibility to cook your goodies, don't worry at all.
The Downtown Allentown Market has plenty of restaurants to satisfy your appetite. What's important is that you would never be short of fresh ingredients needed for day-to-day cooking.
3. Events at Downtown Allentown Market
Besides regional food vendors, the Downtown Allentown Market is known for events and pop-up shops. You'll find plenty of flexible space and indoor seating which connects seamlessly to the outdoor setting.
This list would not be complete without the events that happen regularly at the Downtown Allentown Market. You can check the schedule for upcoming events on the Downtown Allentown Market website.
Winding Up
If you're planning to buy a new home near the Allentown market, there are plenty of great things to do in Allentown.
The abovementioned list offers you a jumpstart in planning your next trip downtown. You're sure to find a city with delicious food, rich culture, and history.
Browse available listings in Allentown or contact our Allentown office today!