What Does a Real Estate Agent Do for You?
Posted by Alex Lopez on Wednesday, May 25, 2022 at 10:00 AM
By Alex Lopez / May 25, 2022
Comment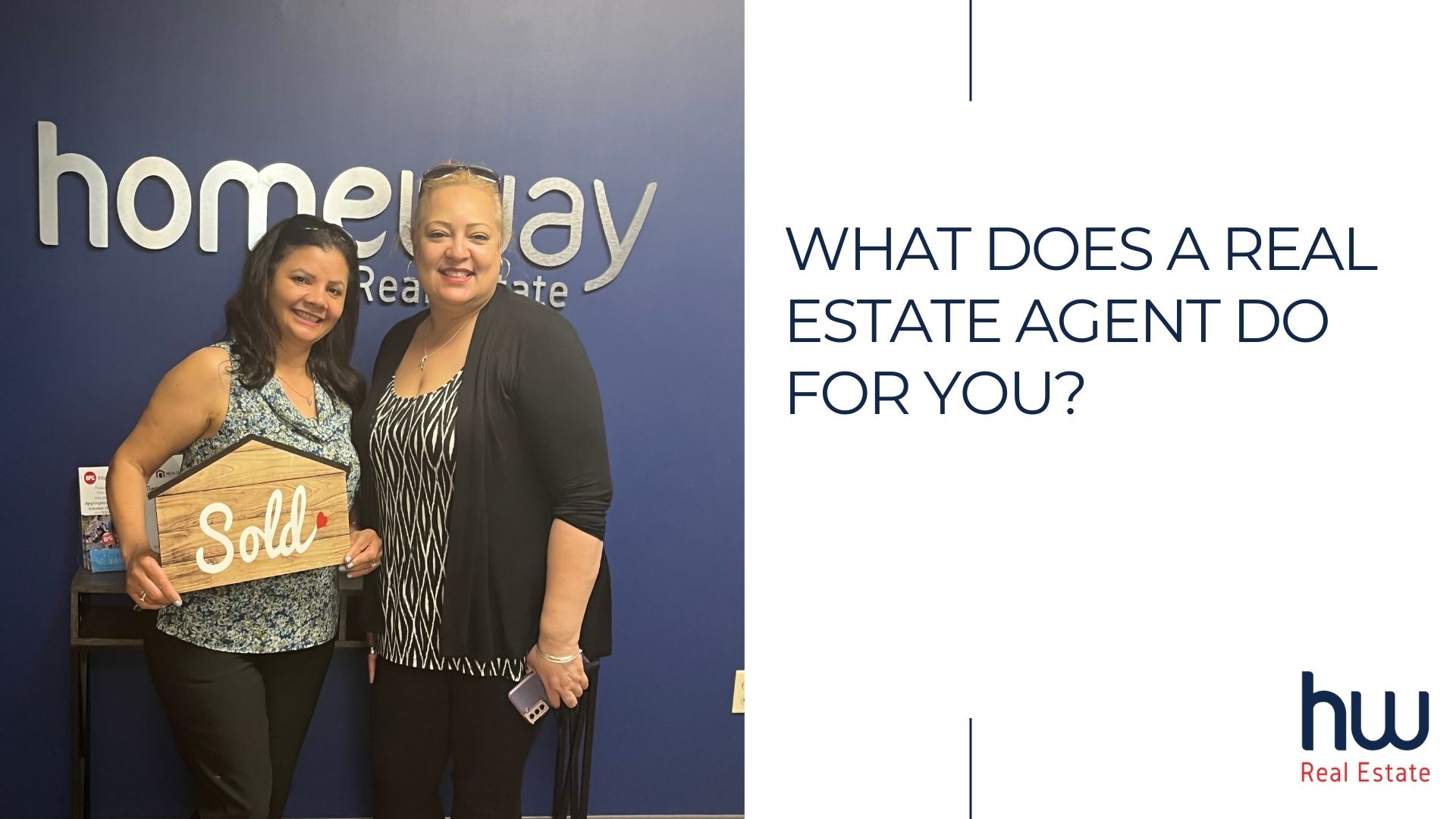 You might assume that working with a real estate agent is smart to get help with finding a home to buy or getting your home on the market to sell. And the more you think about it; you're wondering now if you could get your house on the market on your own. And finding a new house to buy can't really be that hard, can it, especially with all the listing sites like Zillow, Trulia, and Realtor.com?
Before you make any rash decisions just yet, what you need is proven intel about just what a great real estate agent partner can actually do for you. There is so much more involved with real estate transactions than finding a property to buy or simply getting your home's details on MLS. And it's the qualified, expert real estate agent who can shed light around every dark corner of the entire process. Here's what every Lehigh Valley buyer or seller should know about the role of a real estate agent.
Definitions and Real Estate Agent Credentials to Know
So, what is a real estate agent, really? These licensed pros are trained and well-versed in organizing real estate transactions between sellers and buyers. Sometimes called listing agents or buyer's agents, these professionals know the ins and outs and best practices associated with the real estate market, too. They're individuals who have made prominent careers out of helping people with real estate transactions and representing their clients' best interests through every phase of the process.
Real estate agents are also sometimes called REALTORS®. But the term itself can be loosely misassigned. Not every Lehigh Valley real estate agent is a REALTOR®. Those who are REALTORS® are additionally members of the National Association of REALTORS® or NAR. In addition to offering traditional real estate transactional assistance, they also abide by certain codes of ethics, prioritizing the transparency of the transactions and preserving the benefits of clients.
Working with either REALTORS® or real estate agent professionals will also translate to paying a commission or fee upon the purchase of a home or sale of a home.
Understanding the Different Types of Real Estate Agent Professionals
Knowing what a real estate agent does is just the beginning. It can be confusing if you aren't familiar with the various terms and types of services offered. Here are some of those terms and role responsibilities to know as you consider working with an agent yourself.
Selling Agents
Selling agents will, obviously, help you sell your home. Their responsibilities include property photography, showing the property to prospective buyers, staging the house for walkthroughs, marketing the property, and securing official online listings for the public to see.
Buying Agents
Buying agents, as the name implies, refer to the homebuying partnership. Their responsibilities typically include finding potential properties that fit the needs and wants of their home buying clients. They'll schedule viewings and chaperone walkthroughs with buyers. They can also be instrumental in structuring deals, negotiating offers, scheduling inspections, and offering a host of additional concierge services.
Real Estate Brokers
When you decide to work with a real estate broker, you're partnering with a professional who's also passed their brokerage exams. This means the pro can work independently of a larger firm and can usually take on additional administrative duties associated with buying or selling a home.
Dual Agents
If you hear the term "dual agent," you're working with a professional who represents both the buyer and the seller in a transaction. It's not always ideal, with the potential risks of conflict of interest. If you don't have an agent and enter into a transaction where the other party's agent offers to work for you during the deal, you'll be responsible for commissions.
Benefits of Having a Real Estate Agent in Your Corner
When you partner with a real estate agent professional, you're working with someone who is dedicated to your best interest throughout the entire transaction and process. Some will be more experienced than others. But, in general, every agent should be knowledgeable about the local market and be prepared to help you:
Sift through all the necessary paperwork required for buying or listing
Communicate your interests across all included parties, including other agents, inspectors, and lenders.
Provide resources for securing inspections and pre-listing contingency requirements.
Prepare for closing day and be available for ongoing questions leading up to it.
What Real Estate Agents Do for Their Selling Clients
If you're ready to sell your property, you'll need a well-versed pro who's prepared to help you sell your house quickly and for the best offer possible. To do this, they'll help you first get a realistic valuation of your home and establish a listing price. They'll make suggestions to help you leverage any home improvements that will increase your potential offer amounts, too. They'll know what aspects of a home need a little TLC, within a realistic budget, based on their extensive experience in knowing what potential buyers look for and what the market demands.
Listing agents who represent you as a seller will also be responsible for marketing your property to the public and attracting potential buyers. They'll start by listing your property and its details on the local MLS (multiple listing service.) Once in this database, they'll cross-advertise your home across the other available listing sites, making it available with pictures, pricing, and amenities to anyone browsing homes to buy online. Additionally, a great real estate agent professional will take other steps to advertise your house for sale, including scheduling and promoting open houses. They'll network with their colleagues and put signs in your yard, as well.
Sellers often rely on their listing agents to help vet potential buyers. Not every interested party is a worthwhile buyer. And dealing with the "tire kickers" yourself could be time-consuming and frustrating. A good Lehigh Valley listing agent will instead help you weed through those not-so-serious inquiries, only bringing viable buyers to your attention when they present themselves.
Real estate agents helping you sell your home provide another key benefit. They're negotiating masters, which is a skill needed when it comes time to consider offers. They can help you come to the best pricing solution with buyer negotiation regarding closing costs, home warranties, fees, and contingencies. Their responsibilities also include submitting contracts and agreements on your behalf once a deal is finalized.
What Real Estate Agents Do for Their Buying Clients
When partnering with a Lehigh Valley real estate agent to help you find and buy a property, you'll get more than just a colleague who can share listings with you. The best agents will sit down with you first to understand precisely what you're looking for in a property. From location to available amenities, they'll use your must-have and nice-to-have lists to sort through available listings on your behalf.
They'll be informative about the current market fluctuations, average offers, and pitfalls to avoid. They'll also likely insist you follow up with securing mortgage pre-approvals or pre-qualifications to position you with the best buying power and to narrow down the search based on your unique affordability parameters.
When you've identified a home you love, your real estate agent will walk you through every next step, including submitting offers and negotiating with the sellers. Additionally, they'll help you set up inspections and appraisals to put your mind at ease about a property's value and current condition.
As part of all these processes comes paperwork. And a lot of it. Many of these documents and submission requirements may be foreign territory for you. But a trusted real estate agent partner can help you make sense of every step and ensure all documents are properly executed and submitted within required timelines. Agreements, contracts, and supporting paperwork can all be handled by your agent.
What Real Estate Agents Do at Closing
Considering all the tasks and real estate transaction steps a great agent can help you with, some of the most important support comes at the closing table. With so many parties involved, including buyers, sellers, attorneys, lenders, title company representatives, inspectors, and appraisers, communication at every level is key. Your Lehigh Valley real estate partner plays a pivotal communication role from start to finish, so by the time you arrive at the scheduled closing, you'll have an expert in your corner who understands every nuance. They'll help you review every document and make sure you understand the commitments or requirements outlined before you sign. They'll help you with a final walkthrough on the day of closing. They'll be present with you right up until you take possession of the keys. They'll be the glue that brings all the components and people of a transaction together and with your best interest in mind the whole way.
How to Choose the Right Real Estate Agent in the Lehigh Valley
Now that you understand the incredible value a real estate agent can bring to your home buying or home selling process, all you have to do is find one to work with in the Lehigh Valley. Not all agents will bring the same level of expertise, market knowledge, or real estate experience either. So, you'll want to be mindful of asking the right questions before committing to a partnership.
Save yourself the hassle of vetting countless real estate agents and call Homeway Real Estate instead! Our qualified team of pros has decades of experience with the Lehigh Valley market. Whether you are ready to buy a new property or want to explore selling your home, let one of our local agents guide you through every step. After all, it's their job!