What It's Like To Live in Downtown Allentown, PA
Posted by Alex Lopez on Wednesday, September 23, 2020 at 1:00 PM
By Alex Lopez / September 23, 2020
Comment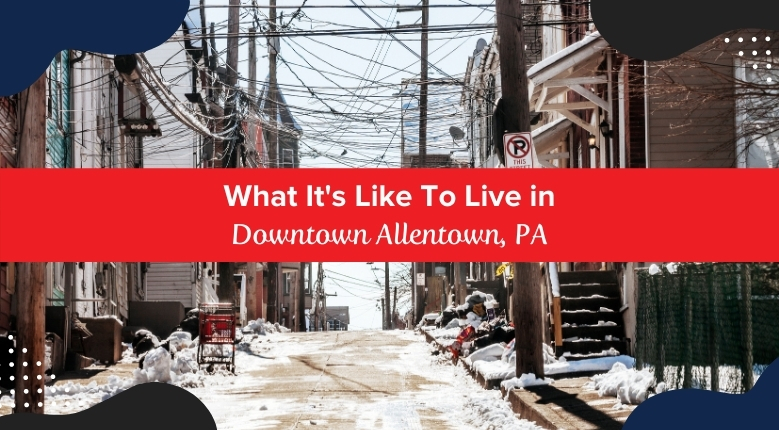 Downtown Allentown is a wonderful place to call home. In addition to being conveniently located near many larger cities and attractions, such as Philadelphia, Baltimore, New York City, and the Jersey Shore, you'll find that there is plenty to keep you busy right in downtown. Allentown is currently the fastest growing city in Pennsylvania. This rapid growth means you'll enjoy numerous shopping, dining, entertainment, and employment options here.
Dining Options in Downtown Allentown
Your dining option surely won't be limited if you choose to live in downtown Allentown. From a quick bite to casual dining to a romantic dinner for two, you'll be able to find the perfect restaurant to suite any occasion. You can also find just about any cuisine type the match your likes and cravings.
Here are a few dining options you may want to check out:
Shopping in Downtown Allentown
If you enjoy shopping, downtown has you covered too. Allentown offers many well-know retail chains, as well as numerous local businesses for you can support. Whether you're looking for a special gift a friend or family member, clothes for the kids, makeup or jewelry, or something special for yourself, wander through the shops downtown and you're surely find just what you need.
Below is just a small sampling of a few of the different shopping opportunities that are waiting for you:
Shoes and Apparel
Jewelry
Furniture
Food and Groceries
Personal Care Services
Entertainment and Nightlife
Weekends and evenings won't be dull or boring when you live downtown, that's for sure. From heading out for a fun happy hour with your coworkers to bringing a date to the symphony, Allentown offers a full range of entertainment and nightlife options for your enjoyment.
PPL Center: Head over to Allentown's PPL center to catch a hockey game. The PPL center is home to the Lehigh Valley Phantoms, an AHL hockey team. In addition to hosting hockey games, the PPL Center is used as a concert venue. It can seat more than 10,000 people. At other times, you can attend fun family shows, youth sports, or trade shows at the PPL Center.
Allentown Art Museum: The Allentown Art Museum is the perfect place to visit on the weekend when you'll have time to take in and appreciate all the artwork. The museum offers numerous collections of American art, Renaissance and Baroque art, and more. There is also a special area of the museum dedicated to Frank Lloyd Wright. Wright's library of 1915 from the Francis W. Little House, which was moved to the Allentown Art Museum from Minnesota, showcases his innovative designs.
Miller Symphony Hall: For a fun night out, visit Miller Symphony Hall. No matter your music preferences, you're sure to find something here that will get you excited. Tickets are available for classical performances, jazz performances, family events, and so much more.
Bars and Clubs
If you're looking for a city where you can take in the nightlife, Allentown won't disappoint. Whether you're looking for a good nightclub or a more intimate bar, you'll be able to find the perfect spot to check out.
Downtown Allentown, PA is such a great place to call home. Hopefully our article has helped you see just how much there is to do here. Are you beginning to picture yourself living in Allentown? Now is the perfect time to make a move! Take a look at some of the homes for sale in Allentown!