What Sets Lancaster Apart From Other Pennsylvania Cities
Posted by Alex Lopez on Sunday, October 18, 2020 at 11:46 AM
By Alex Lopez / October 18, 2020
Comment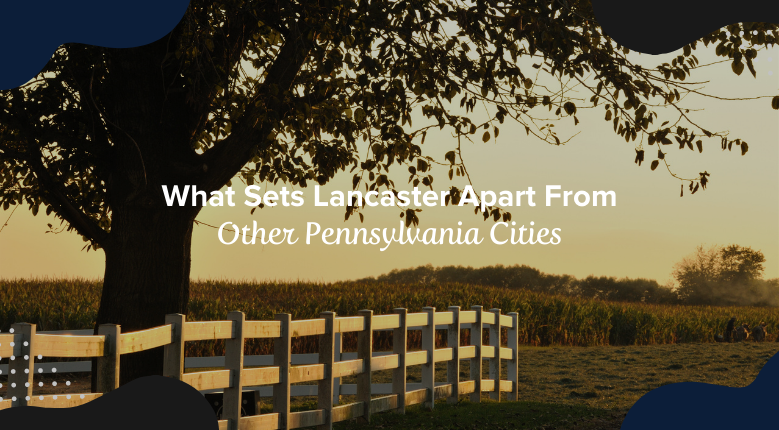 If you have never been to Lancaster, PA, you may assume that it's just like any other Pennsylvania city. While the state does have some beautiful, exciting cities, Lancaster, PA offers a few unique things that really make it stand out. Wondering why to visit Lancaster, PA? Here are a few reasons to choose our city over other cities in Pennsylvania.
Its Fascinating History
Unlike some newer Pennsylvania cities, Lancaster, PA is filled with a fascinating history that dates back to 1709. Throughout the city, you will be able to enjoy a rich architectural history, giving the city a charming, quaint feel. The Historic District of the city is one of the largest in the U.S. Plus, the Amish communities in the area add another level of historic and cultural interest.
Children's Activities
Lancaster is a wonderful city for children and families. With farms, petting zoos, and parks to explore, your kids will always be entertained in the city.
Exceptional Restaurants and Bars
For food enthusiasts, Lancaster is an absolute minefield. With hundreds of exceptional restaurants in the city to try, you'll be able to experience a huge array of cuisines — you'll probably never want to cook for yourself again once you try the city's restaurants!
Beautiful Rural Suburbs
For families interested in moving to Lancaster, PA, the surrounding residential areas are second to none. With beautiful large homes, gorgeous rural views, and excellent schools and amenities, residents all agree that Lancaster's suburbs are a wonderful place to live.
Homely Farmers Markets
For those who enjoy a friendly, local feel, Lancaster has several great farmers markets where you can pick up local, fresh produce while mixing and mingling with other local families.
Access to Some Amazing Big Cities
While Lancaster has everything you could want from a big city, it's also very close to a few metropolises such as Philadelphia and Baltimore.
Super Eco-Friendly Focus
Compared to many other Pennsylvania towns, Lancaster has a strong focus on green living. The city is dedicated to making Lancaster a sustainable place to live, so you can feel confident that you'll reduce your carbon footprint.
Outdoor Activities
For people who enjoy the great outdoors, Lancaster, PA has tons of excellent opportunities. With beautiful cycling trails, zipline courses, hot air ballooning, a huge botanical garden, and tons of hiking trails, you and your family will always have a new adventure to try in Lancaster.
Looking to Buy in Lancaster, PA?
Homeway Lancaster is your go-to real estate agency if you're interested in moving to the city. Our team knows the city and the housing market like no one else thanks to decades of experience. Contact us today to begin the search for your dream home!

Image Source: Unsplash