What to Look for in an Easton Real Estate Partner
Posted by Alex Lopez on Monday, February 15, 2021 at 3:36 PM
By Alex Lopez / February 15, 2021
Comment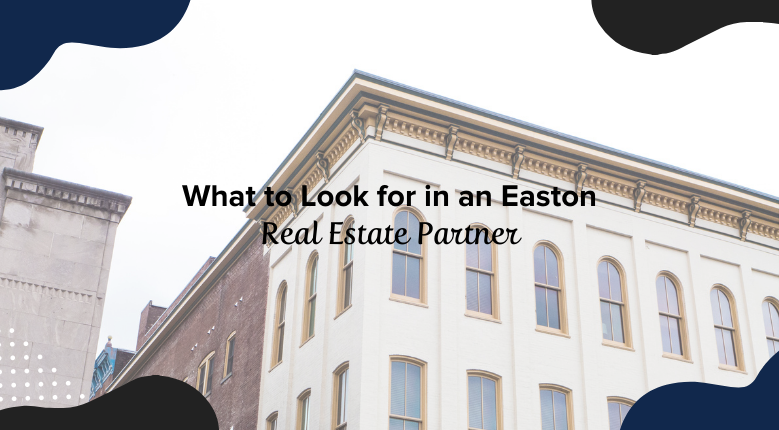 When you're looking for a real estate partner, you probably have one thing on your mind. You need someone who can help you sell your home. Or you want someone to help you find your Easton dream home. In many cases, you really hope to find one person with enough experience and knowledge of the Easton area to help you do both. Not all real estate agents are alike, and choosing to partner with the wrong agent can be a nightmare. Today, we'll highlight five critical qualities and characteristics you should look for in an ideal Easton real estate professional.
Strong Easton Market Knowledge
Whether you're selling your Easton home or looking to buy a new house in Easton, what you need in a real estate partner is an Easton expert. You'll want someone who understands the local amenities, school districts, community nuances, and commuting averages. A real estate professional who specifically knows the area perks will be a huge resource for you as a buyer and will know exactly how to sell the area should you be selling.
Big on Communicating
The last thing you need to deal with during this process is a real estate agent who doesn't return calls, texts, or emails. Communication is crucial regardless if you're buying or selling an Easton home. Negotiations, new listings, scheduling showings, and answering questions means you need someone who is diligent about communicating. An agent who ghosts you won't be of much use to you at all.
Experience in Buying & Selling in the Easton Area
Look for direct experience with buying and selling real estate in Easton. An agent may claim to have local knowledge but inquire about how many homes he or she has actually sold in the area. The proof is in the pudding. When you're buying or listing a house, it's likely the largest financial decision and journey you'll face. It's ideal if you had a partner who can deliver, and past experience will demonstrate his or her ability to do so.
Likable Character & Personality
When you have a medical condition, you can sometimes forgive the bedside manner quirks of the doctor because you know you're in good hands. Don't apply this concept to real estate. You will look for a real estate partner that you like and who has an agreeable personality that you feel comfortable calling. You will likely be spending time with this agent, in the car, looking at houses, or inspecting your home to list. Working with someone you don't like or who lacks the ability to build rapport will make your home buying or listing process challenging.
As you look for a new Easton real estate partner, be sure to look for these qualities. Or you could take all the guesswork out of your search and just contact our Easton professionals at Homeway Real Estate. No one knows the area like our agents do. And when it comes to communicating, local experience, and personality, we have those boxes checked, too. Start the conversation today or begin browsing our Easton listings. Your ideal real estate partner is just a call and a click away.