Where to Buy Ranch Homes for Sale in Allentown PA For the Most Value
Posted by Alex Lopez on Monday, February 7, 2022 at 9:07 AM
By Alex Lopez / February 7, 2022
Comment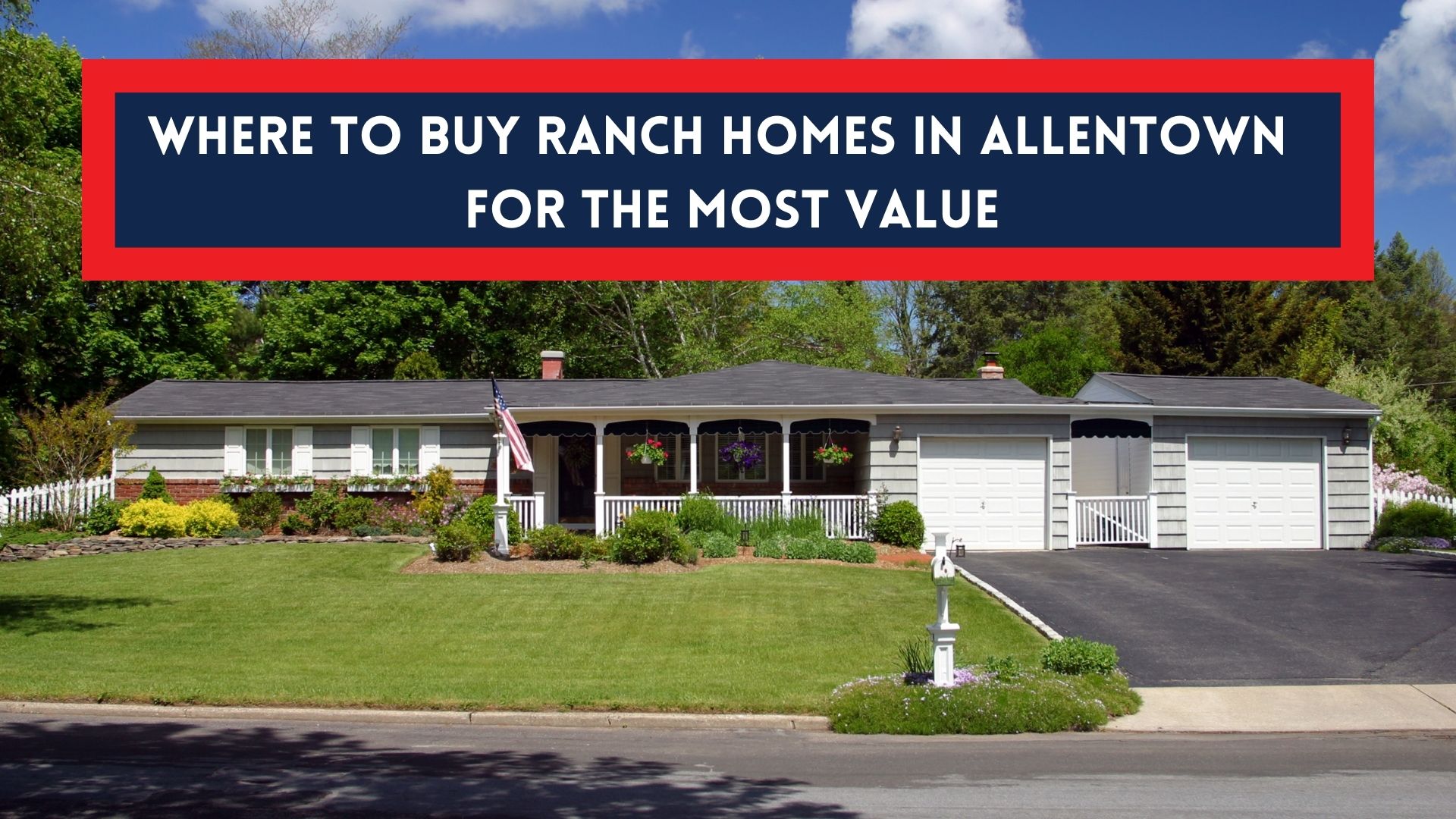 You've decided you're ready for a new home. And you love everything that Allentown, PA has to offer. So, with your location preferences in mind, you start scrolling through the online listing sites to explore what houses are for sale. As you review pricing and the various house styles in Allentown, you're starting to lean toward favoring the ranch-style home.
You narrow your search efforts online to ranch homes in Allentown, and you start to notice a wide range of home values and asking prices. How can you be sure you find only those properties with the most value? This is a significant purchase and investment. You'll want to stretch your dollar and get the most of what you want in an Allentown ranch.
Here are the tips and suggestions to aid in your search efforts. Finding the best ranch home for you in Allentown with the most value is within your reach if you consider these things.
Define What Home Value Means to You
Firstly, it's important to recognize that value can be subjective. Sure, when you're investing thousands of dollars, value is definitely one-part about the cost. But there's more to it that you'll want to consider. You might value an updated kitchen or a fenced-in backyard. Value to you might translate to proximity to public transportation or commute times to work.
As you research potential ranch homes in Allentown, jot down those amenities in a house for sale that matter most to you. These are the "needs" and not the secondary "nice to haves" of a property. It will help you narrow your search and ensure you're only viewing homes that have value to you.
Allentown Ranch Houses Can Offer a Host of Different Features
Not all Allentown, PA ranch homes are created equal. In general, the ranch home style can have similar structural components, including a single-floor layout. But browsing the available listings, you realize there are still very different aspects of a ranch home. Rooflines can be different, for example, making one ranch look more appealing to you than another. Some might have attached garages, while others have detached garages. Maybe there's a pool or backyard patio oasis for one property that a neighboring property doesn't have. An asphalted driveway might have more appeal than a rocked driveway. And the lot size, landscaping, and working fireplaces all distinguish these ranch homes, as well. These amenities will all play a role in how you choose your favorite and how much the home itself will be worth.
Allentown, PA Neighborhoods to Consider
Allentown is a sprawling city with charm and character around every corner. There are resident favorite neighborhoods to explore when you're considering a move. For example, maybe the East Side is a good fit for you with ranch homes for sale throughout Dutch Hill, East Allentown, and Overlook Park neighborhoods. Other residents love the South Side, from Cumberland Gardens to Mountainville neighborhoods. You can also consider The Wards, the West End, and the homes near the Historic Downtown, depending on what you value most about a neighborhood community feel.
Finding the Ranch Home with the Most Value Requires Expertise
When you think you're ready to really get serious about finding your dream ranch home in Allentown, especially with a value-driven perspective, it's time to partner with a local expert. Take the nightmare guesswork out of the search and let a Homeway Real Estate professional do the heavy lifting for you. Don't waste time chasing open houses for mediocre home contenders. Instead, let one of our agents set up viewings of those ranch homes and Allentown properties that represent the most value and best-fit options.
Get in touch with Homeway Real Estate today and start seeing Allentown, PA, ranch homes with the most value!