Where To Get The Freshest Vegetables In Easton
Posted by Alex Lopez on Monday, April 5, 2021 at 9:00 AM
By Alex Lopez / April 5, 2021
Comment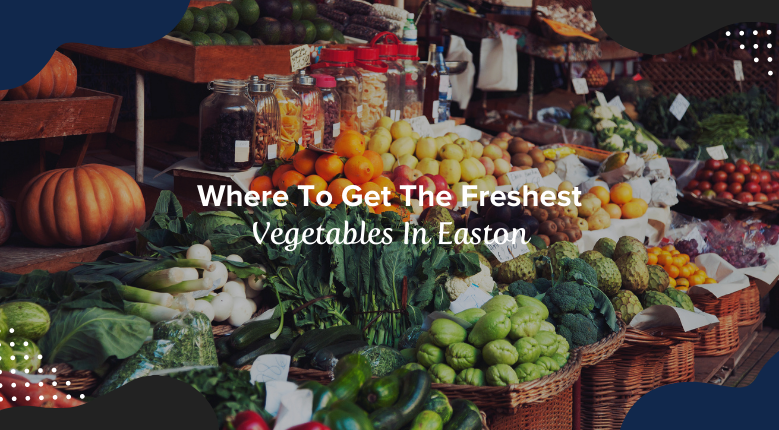 Your mother insisted you eat and finish your vegetables. Here you are, an adult, and sounding much like your mom back then, you are now the vegetable enthusiast. If you live in Easton, Pennsylvania, or plan on moving to the area, you'll be in produce heaven with all the sources for fresh vegetables. We put together a shortlist of favorite markets and venues for the best produce. And you'll find yourself in similar company with the residents of Easton who also love to eat their greens.
Easton Farmers' Market
You can't compile a fresh produce list without first talking about the Easton Farmers' Market. Founded in the mid-1700s when Easton itself was founded, this market is one of the oldest, continuous open-air markets in the country. It's a producer-only market, meaning you can find your favorite vegetables and buy directly from the local growers. In addition to veggies, you'll find fruits, organically pasture-raised meats, and all farms are fully inspected before coming to market.
Easton Public Market
The Easton Public Market's motto is "Let Your Inner Foodie Run Wild." And you sure can find almost anything from dining to seasonal events. But the vegetable enthusiast in you will appreciate the Farmstand, where produce is sourced within a 50-mile radius and from small, regional growers.
Raub's Farm Market
The Raub family offers a truly unique experience, with more than just your fresh vegetables. At Raub's Farm Market, you can buy jams, homemade salsas, and farm-fresh brown eggs year-round. Seasonal favorites are available, like pumpkins and gourds. Custom gift baskets are also available, and the kids love the fall corn maze. The Raub's make finding farm-fresh vegetables easy, and it doesn't get any fresher than knowing your grower.
Reeder's Farm LLC
Another local Easton family steeped in the farming tradition is the Reeder family. And Reeder's Farm LLC is a regular stop for anyone looking for fresh produce. Find fresh greens, including kale, cabbage, pepper varieties, and arugula. Find fresh beets, carrots, and squash along with onion, garlic, and leeks. In addition to the fan-favorite veggies, you'll also find apples, fresh eggs, and live birds.
Stout's Valley Farm
If you're in the Easton area and just need a quick pitstop for fresh produce, you can't go wrong buying from Stout's Valley Farm. This fourth-generation farm family offers locally grown produce at their produce stand at the intersection of Steely Hill Road and Raubsville Road. Stop and load up on tomatoes, pumpkins, and cabbage. And get your sweets to fix with their selection of apples, peaches, and pies.
If your someone who's always on the hunt for fresh vegetables, living in Easton will offer plenty of produce options. Start browsing available homes for sale today and contact us to schedule a visit. Our real estate professionals are Easton experts, and as you tour potential dream homes in the area, you can also stop and sample some of the locally grown produce. You'll find fresh vegetables are just one of many amenities to enjoy in Easton.