Why Consider Lehigh Valley Homes for Sale With an In-law Suite
Posted by Alex Lopez on Monday, February 7, 2022 at 8:47 AM
By Alex Lopez / February 7, 2022
Comment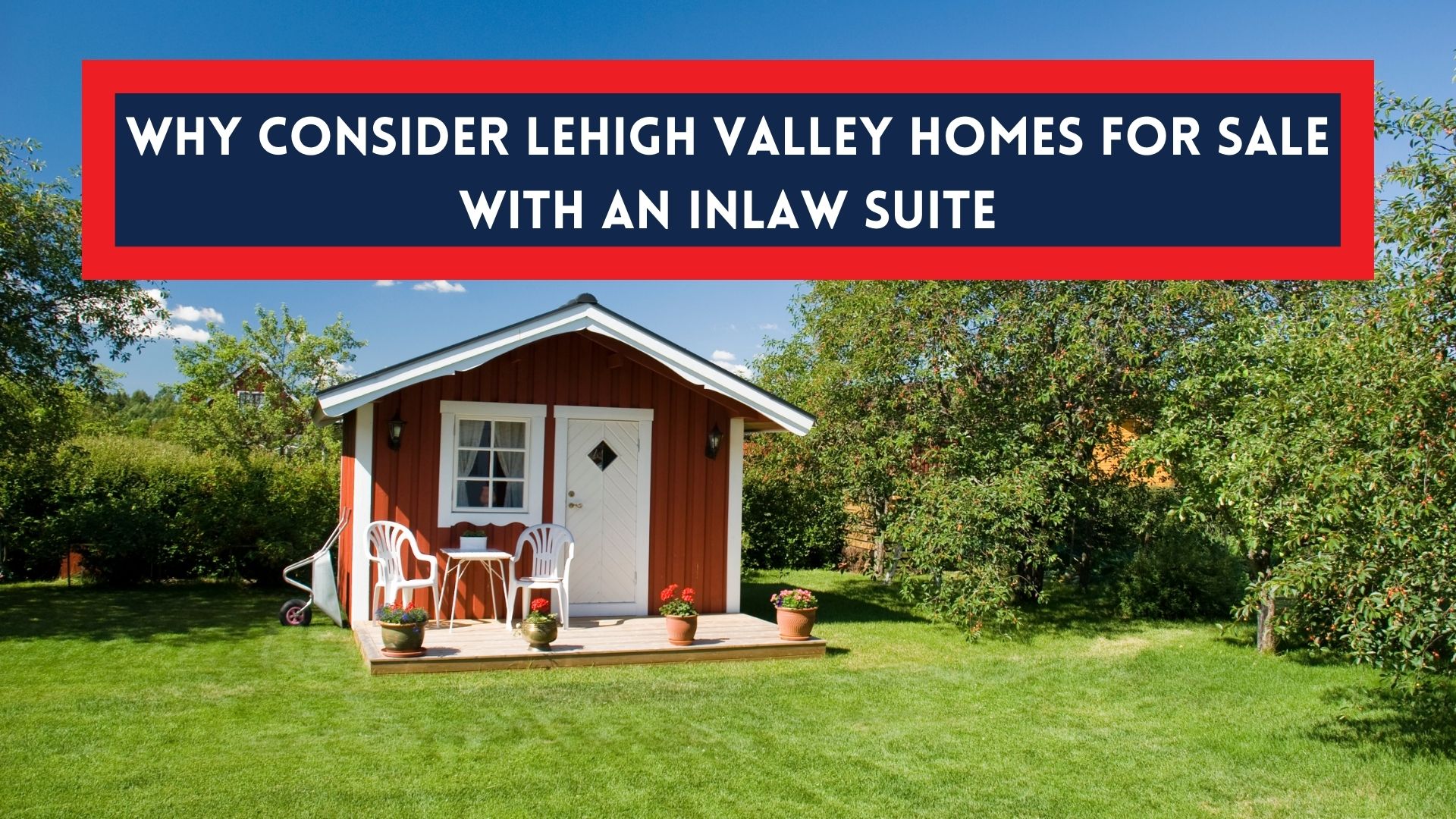 You're noticing that as you browse the Lehigh Valley homes for sale, there are a few that feature an in-law suite. Now you're wondering if this is a trend. You might not be sure what all comes with such an extra, either. Should you consider a Lehigh Valley home for sale with an in-law suite?
There are plenty of key advantages to owning a property with an in-law suite. We'll help you better understand the benefits of purchasing such a Lehigh Valley home. And even if you're not quite ready to move in your mother-in-law, having an in-law suite might be a great asset.
What Is an In-law Suite?
It has many names, depending on who you talk to about in-law suites. Officially, it might be phrased as an accessory dwelling unit or ADU. Other listings refer to it as a multigenerational unit, a granny flat, or a secondary suite. More commonly, however, the added living space that can be detached or attached but usually features a separate entrance and utilities is called the in-law suite or mother-in-law suite.
The original intent of an in-law suite is to provide an ideal living space with privacy yet proximity for multigenerational families who live together. These spaces will vary in design, so when you see a Lehigh Valley listing with an in-law suite, be sure to inquire about amenities in the space. Most will offer a separate entrance from the main dwelling, and they'll have a stand-alone kitchen or kitchenette area, a bedroom, and a bathroom, as well.
A Lehigh Valley Home for Sale with an In-law Suite Doesn't Necessarily Mean In-laws
Depending on the current nature of the relationship you have with your in-laws, the idea of having an in-law suite in your new home might terrify you. But you can relax. Buying a Lehigh Valley home for sale that features an in-law suite doesn't mean you have to actually move them into your residence. In fact, in-law suites are great for visiting friends and family. They're also ideal spaces for young adults in the family who aren't quite ready to venture out on their own yet. College students coming home for the weekends have a cozy place to crash. And in many instances, homeowners with mother-in-law suites generate a little revenue by renting out the spaces.
An In-law Suite Adds More Value
All in-laws aside, investing in a Lehigh Valley home with a mother-in-law suite can bring more value to the property. Some HomeLight data suggests in-law suites can add anywhere from 7.2% to 9.8% to the market value of a property. Any experienced real estate agent will also likely tell you that these properties tend to sell faster, especially in hot and active markets.
In-law Suites Can Have Other Uses
Don't get hung up on the name. An in-law suite can easily transition into an entirely different space, based on what you need. With so many working remotely these days, an in-law suite could transition to be the perfect office space. Turn the comfortable area into a welcoming place for clients, ideal for hairdressers, massage therapists, and home health professionals. Essentially, you have an additional space at your disposal to design whatever you need and be flexible about how you use it. Make it an office today. Move in your aging parents in five years. Welcome distant cousins for a summer stay. Turn it into your ultimate workout room during the winter. The options are endless when you buy a Lehigh Valley home with an in-law suite!
Enlist the Help of a Lehigh Valley Real Estate Professional
Not all in-law suites and accessory dwelling units are created equal. So, if you do know how you intend to use a space, talk with a real estate professional, like Homeway Real Estate. Having an agent guide you through finding and seeing Lehigh Valley properties with in-law suites will make your ultimate home buying decision that much easier.
If you're looking at a Lehigh Valley listing that features an in-law suite, contact the team at Homeway Real Estate about scheduling a tour. They're usually great additions to a property, even if you're not quite ready to move your mother-in-law in just yet.