Why Do I Need a Real Estate Agent?
Posted by Alex Lopez on Wednesday, May 11, 2022 at 10:00 AM
By Alex Lopez / May 11, 2022
Comment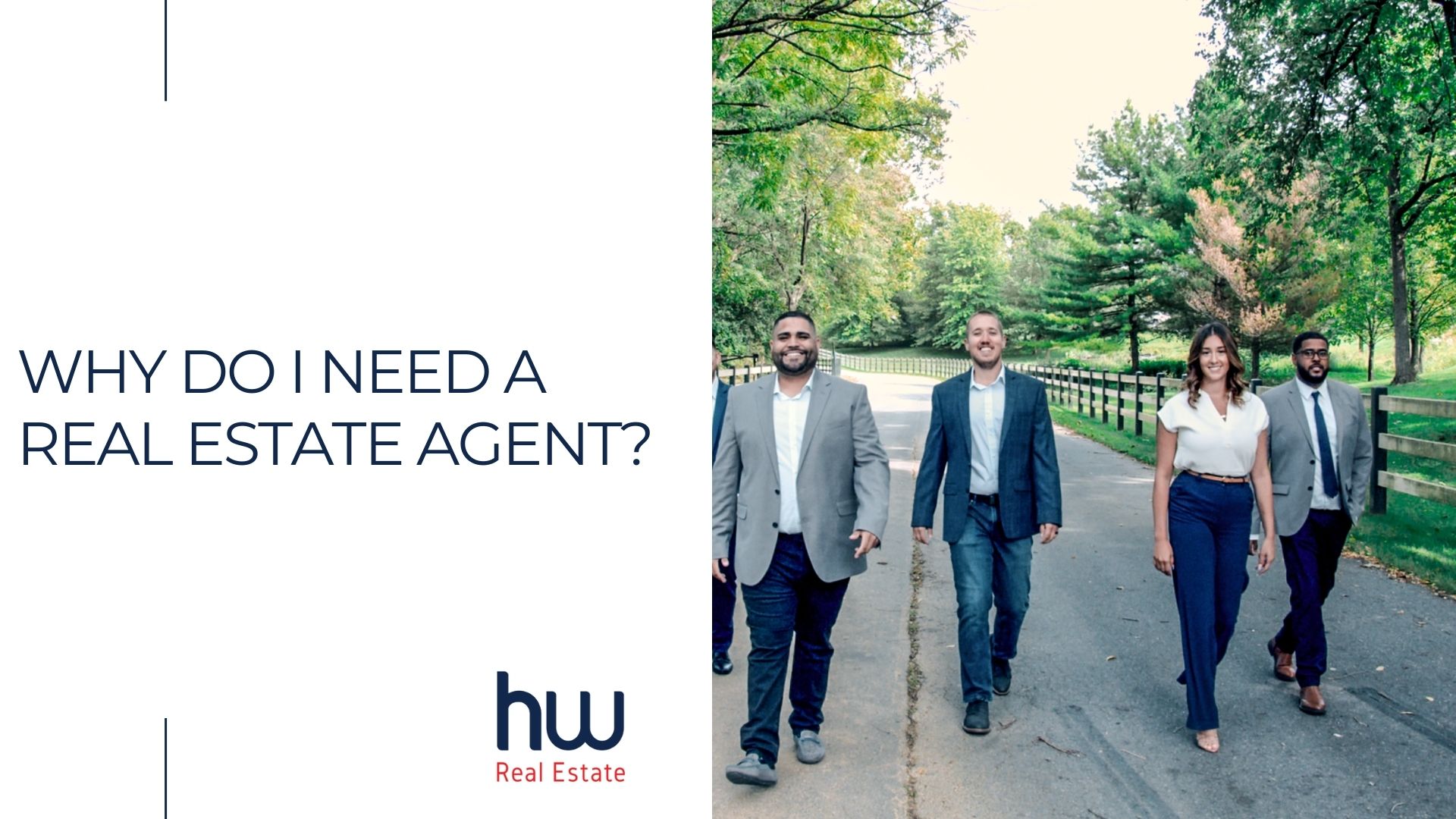 After giving it some thought, you think you're ready to sell your Lehigh Valley home and venture out to find something new. Everyone's talking about how now's the perfect time to sell, too. Sitting down to figure out your next move, you start wondering about whether or not you really need a real estate agent. And at first glance, it might be appealing to try your hand at For Sale By Owner and homebuying on your own. It might save you a little money and make it feel like you're more in control of the whole process. But is it really the smartest decision?
You might not think you necessarily need a real estate agent, especially because you've heard that homes are selling relatively quickly and for top dollar these days. However, going it alone could end up costing you in the long run. Saving upfront on not paying commissions might sound appealing. But there is so much more that officially goes into selling your home for the most money and getting a new home for the best price. It's a jungle out there. Don't embark on your journey without an expert guide to help you navigate.
If your goal is to have a seamless process, it's the real estate agent that will make it happen. Here are a handful of other reasons to support why you need an agent professional in your corner.
Market Knowledge Matters
Today's real estate market is downright incredible. And it's nothing like it was two, five, or ten years ago. If you haven't bought or sold a house in a while, or ever, you need a real estate agent who understands the nuances of today's crazy volatile market. Having the right partner will mean having someone to help you know just where to look for a home, how to prepare to sell, and how to avoid common mistakes those without agents make. A lot has changed in real estate, and it's the real estate agent who will help you see around corners and get through the buying and selling process with the fewest risks possible.
Preparing to List Your Home for Sale
You could just clean out the gutters and sweep the walk to prepare your home for sale. But if you want the best offers, you might have to do a little more. You can get a pre-listing home inspection to help you identify what areas of your home need the most attention. However, to know what improvements you should make to get the best offers, only a seasoned real estate professional can tell you what upgrades will help you get there. You'll also get coaching on how to stage your home for showings and listing photos.
Real Estate Agents Know How to Sell Houses
If your kitchen sink springs a leak, you can try to fix it yourself. You might take a few hours longer to do it, and it might require a few extra trips to the hardware store. Alternatively, you could just call a plumber who can come in quickly with all the right tools and solutions to fix the leak. They're plumbers, after all; fixing leaks is what they do. The same premise applies to real estate.
You could try to sell your home on your own. But it will probably take you longer and require you to do way more to spread the word about your listing. Or you could hire a professional real estate agent, who sells houses for a living, and has a complex process for more efficient results. You need a real estate agent because for a purchase this significant, you need a professional. And the right agent will keep you in the loop as a top priority every step of the way.
You Probably Won't Have the Added Time or Energy to Do What It Takes
Putting a sign in your yard may not be enough to gain traction with potential buyers. There's more that goes into selling a house. Marketing your property involves carefully preparing it for market, taking pictures and videos, and crafting language to sell your house. Then there's the screening of all the potential buyers who want to schedule looky-loo walkthroughs and make low-ball offers. Trying to handle all of these tasks can be hard on their own, let alone if you have a job and a life to get back to at the same time.
Buying a house can take more time and effort than you may have to put into it. Sure, you can browse the listings online. But scheduling your own tours and trying to handle offers, contingencies, earnest money, and the like can be a delicate dance. Having a Lehigh Valley real estate agent by your side means you'll have someone to help you navigate every step and work full-time on your behalf. And they can be instrumental in saving you time by only presenting you with those properties that fit your needs and budget.
Agents Can Be Calming Voices in the Storm
As much as you'd love for your real estate transaction to go smoothly, the industry experts will warn you that so much can go awry. It's hard not to let your emotions get involved when you're trying to work through what could be the most important and probably most expensive transaction you'll ever have. Working with a real estate professional means, you'll always have that calming voice of reason in your corner to help take the emotion out of the process and find a solution. Chances are, there isn't a problem you won't face that your trusted agent hasn't already navigated before. So, let the voice of reason guide you through, especially when things go wrong.
What Do You Really Know About Writing a Purchasing Agreement?
You might be fine to get through the first few legs of the house-buying race on your own. But there will come the point when you'll need to draft a purchase and sale agreement. You'll need to know how to list contingencies and outline earnest money. You'll also need to coordinate with the title company to perform a title search and secure title insurance. If any or all of those steps sound like unfamiliar territory for you, it's probably best that you work with an experienced and very knowledgeable real estate agent who can handle all paperwork on your behalf.
Having a Middle Person on Your Behalf Is Essential
You might have concerns about a particular property you're looking to buy. Having an agent representing your interests means having a middle person who can discuss your concerns or questions without insulting anyone. Additionally, the right Realtor can use those points to help negotiate a better purchasing price. In today's housing market, misrepresenting yourself could turn the sellers against you, with plenty of other offers on deck to consider. Having that objective and professional opinion will ensure no hard feelings block your best outcome.
Agents Know People You Don't
Working locally with a professional real estate agent will allow you to have access to a host of resources you likely wouldn't have on your own. Realtors know people and have connections that can help make your buying, selling, and moving process seamless. Instead of trying to look up and hire a cleaning service, ask your agent for a referral? Need a storage facility or the name of a good roofer? Your agent will likely have those on speed dial, too.
Who you know matters when you're trying to sell your home, as well. You can only talk to your friends and family about your house for sale so many times. An agent partner knows other agents, has working relationships with other firms and knows where to find buyers. Hiring the right Lehigh Valley real estate agent will allow you to tap into all their resources to do everything you need to do for a smooth transaction.
Because Real Estate Agents Know What Details Are Important
It's a big purchase, but it's chock-full of details and minutiae that the average person won't know or remember to handle. Realtors not only know these nuances, but they're also masters at handling all the little things that add up to big results. When listing your house, for example, there are curb appeal perfections and lighting details that matter. When you're buying a house, there are subtle details in the listing language that could signal problems or delays. And just when you think you're ready for the paperwork mountain you'll have to sift through; there are plenty of details you'll need someone on hand to explain.
Agents Are Master Negotiators
You might not think you need a negotiator. However, in today's Lehigh Valley housing market, every deal is going to likely involve multiple offers, several buyers, and strict timelines to make something happen. Missing one important call could be just the mistake that costs you the house. Now's not the time to take matters into your own hands. Having a trusted real estate agent with you will also mean you have a skilled negotiator who knows just what to say, when to say it and how to get a deal done with your best interests in mind.
So, do you really need a real estate agent? When you consider all of these key benefits, you'll soon realize it's the best decision you can make. Of course, you'll need to find the best agent, not just someone who has a license on the side. For the most experienced professionals in the Lehigh Valley, there's only one call you need to make. Contact our agent team today and let us handle all of the above and more to help you with your selling and buying journey.