Why Get Prequalified for a Home Loan Before Looking at Houses
Posted by Alex Lopez on Wednesday, April 27, 2022 at 10:00 AM
By Alex Lopez / April 27, 2022
Comment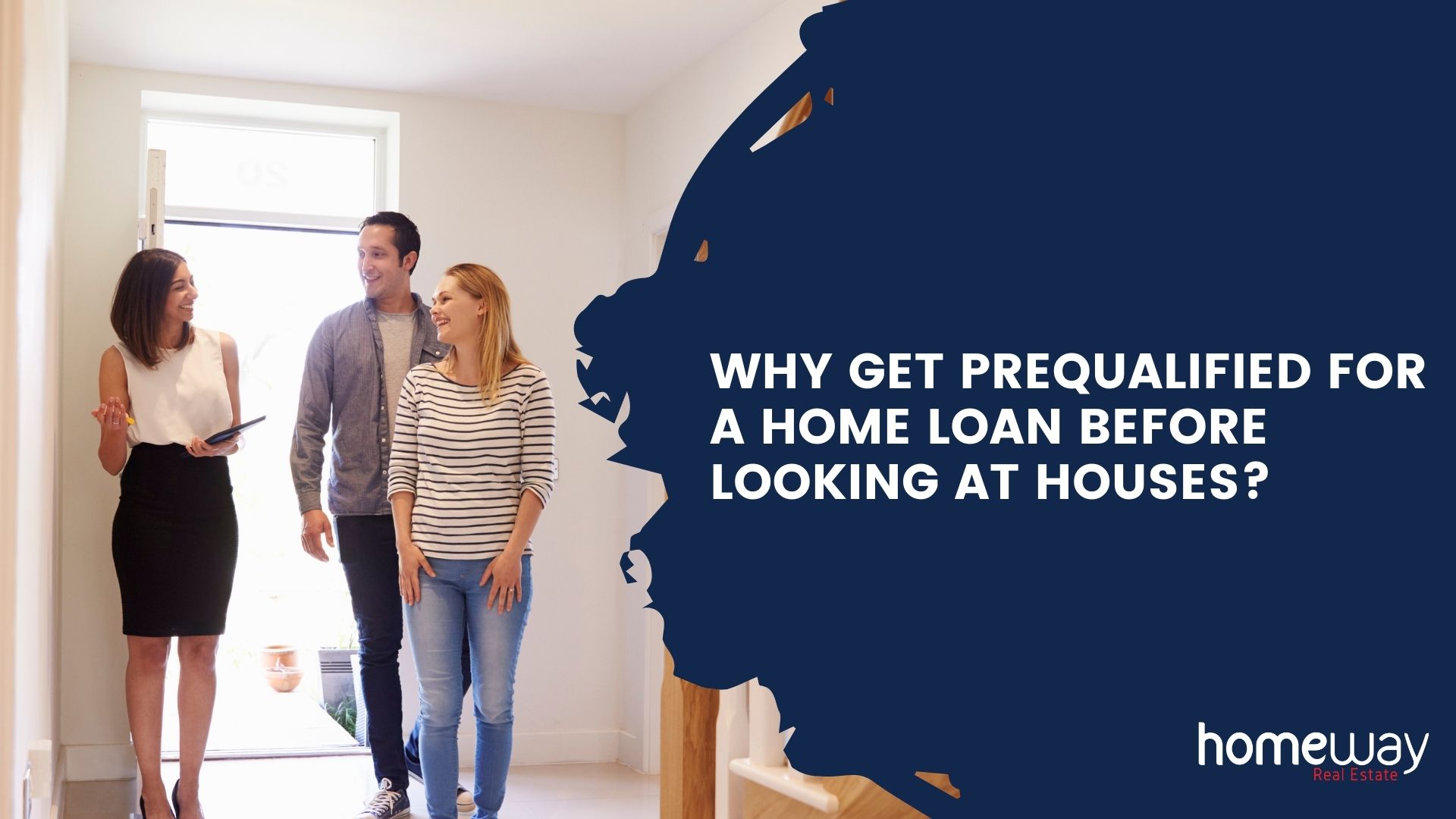 Because buying a Lehigh Valley home may just be the single most expensive investment you plan to make, it's best to plan ahead. And there is a lot you should and can do before you begin house hunting to ensure a smoother browsing and buying process. Even if you've purchased a home before, times are changing, and the housing market moves faster than ever when it comes to making offers, negotiating final details, and eventually closing.
Of course, there are plenty of unknowns associated with buying a home that you can't quite anticipate or do anything about now. However, there are two key steps you can take now, before you even begin browsing the online listings, including mortgage prequalification and mortgage preapproval, both of which have incredible benefits to you as a homebuyer.
You might presume to know what kind of borrowing power you might have with lenders, especially if you already have a great working relationship with your bank or mortgage broker. And you might already feel confident that your credit history is strong enough to support securing a loan based on your own affordability calculations. However, taking the first steps to get prequalified can firm up that confidence and present some advantages further along in the home buying process. And if you're still not convinced, here are a few key reasons why it's a good idea to get prequalified for a home loan before you venture out to Lehigh Valley open houses.
Give Yourself Time to Compare Lending Options
Once you have found a home to buy, everything about the process can move quickly. You have minimal time to make an offer or negotiate terms. There are timelines for processing loans and finalizing paperwork. Don't wait until this rushed time in the process to find the right lender.
Getting prequalified before you even start looking at houses means you'll have the time to be thorough about comparing your lending options. There are different types of mortgage loans, some with more benefits and cost-saving advantages than others. And taking your time to explore the best loan structures now will ensure that when you're ready to enter that more pressing timeline of processes, you'll be ready. You want to avoid a situation after you've made an offer on a property that hinders your ability to secure the right loan, or worse, getting declined altogether.
Learning How Much You Can Afford
Another key reason to get prequalified or preapproved before you start house hunting in the Lehigh Valley is having your own peace of mind about what you can afford. Crunching your numbers on your own is one thing. But talking to a lender about securing a loan, and understanding the various steps that go into loan approvals, will help you determine upfront what you can afford.
It can be heartbreaking to find a dream home, only to find out later you can't get a loan for it. Save yourself the time and avoid disappointment by getting prequalified first. Then you'll have a listing price range within your means, helping you to narrow your home search accordingly. You can even talk to your real estate agent partner to keep your viewings and open houses within your given price range.
It Can Save You Time and Effort
Getting prequalified or preapproved for your home loan before you start shopping will ultimately save you time and effort. There are critical and necessary steps you can take now that you won't have to take later that can begin the lending process before you even find a house to buy. Taking the time now will only make every other process flow quicker. Remember, getting a mortgage preapproval could take a few days or weeks. Those are days and weeks you don't want to wait for later after you've identified a property to buy, and other buyers are chomping at the bit to get in an offer ahead of you.
You Can Avoid Home Loan Surprises
Seasoned lending and real estate professionals all have cautionary tales to share about homebuyers who were met with loan surprises they didn't expect. You might presume to know everything you need to know about your financial health and borrowing power. But surprises and anomalies do happen. Getting prequalified first will allow you to verify if there are any surprising obstacles to overcome. A surprise entry on your credit report or a low debt-to-income ratio can unwind a loan quickly. Know what you need to know upfront so you're not unpleasantly surprised later and miss out on buying a dream house.
It's a Great Negotiating Tool
One of the best and probably most significant benefits of getting prequalified for a home loan first is bargaining power. Mortgage prequalification is less formal than a mortgage preapproval, but both provide an advantage over any other non-prequalified offers you might compete with on a home. Having been prequalified or preapproved, you send a message to the seller that you're serious about buying. It also tells the seller that your process moving forward will go faster. And if they're entertaining multiple offers on their listing, and in today's market is quite the norm, they'll be more apt to work with a buyer who's prequalified or preapproved over someone who has not yet taken those pre-mortgage loan steps.
Speed up the Closing Process
We've mentioned several times now about the time efficiency associated with getting prequalified for a loan before you start looking at houses. But another key point worth noting is just how much faster the closing process is when you've taken the necessary and required steps ahead of time to get your loan structured. During a mortgage preapproval process, you'll provide your chosen lender with most of your financial details, including pay stubs, credit history, asset lists, and identifying information. When your offer is accepted, a quick phone call to your lender is all you need to get the ball rolling with processing the purchase. With all your information and details already collected, paperwork processing can begin immediately, getting you one step closer to keys in hand.
Reduce Stress Associated with Buying a Home
Shopping for a new Lehigh Valley home and getting all the loan paperwork, escrow, taxes, inspections, and moving handled can be stressful. There are more than a lot of moving parts to manage and strict timelines with which to complete tasks. Getting prequalified for a home loan ahead of time will help reduce some of that stress by taking the guesswork out of affordability, lending structure, and first steps off your post-offer-accepted to-do list.
Buying a home in the Lehigh Valley, in today's housing market, requires a little pre-planning. Take the steps you can now to find the right lending partner, secure your mortgage prequalification or preapproval letter, and take advantage of these key benefits of doing so. It's also best to have a trusted real estate agent partner by your side to help you navigate the house-hunting process, as well. Let Homeway Real Estate be your Lehigh Valley guide. One of our professionals will help narrow your search based on your prequalified affordability. And we'll ensure every other part of the home buying process goes as smoothly as possible for you.