Your Investor's Guide to the Pocono Real Estate Market
Posted by Alex Lopez on Wednesday, June 29, 2022 at 10:00 AM
By Alex Lopez / June 29, 2022
Comment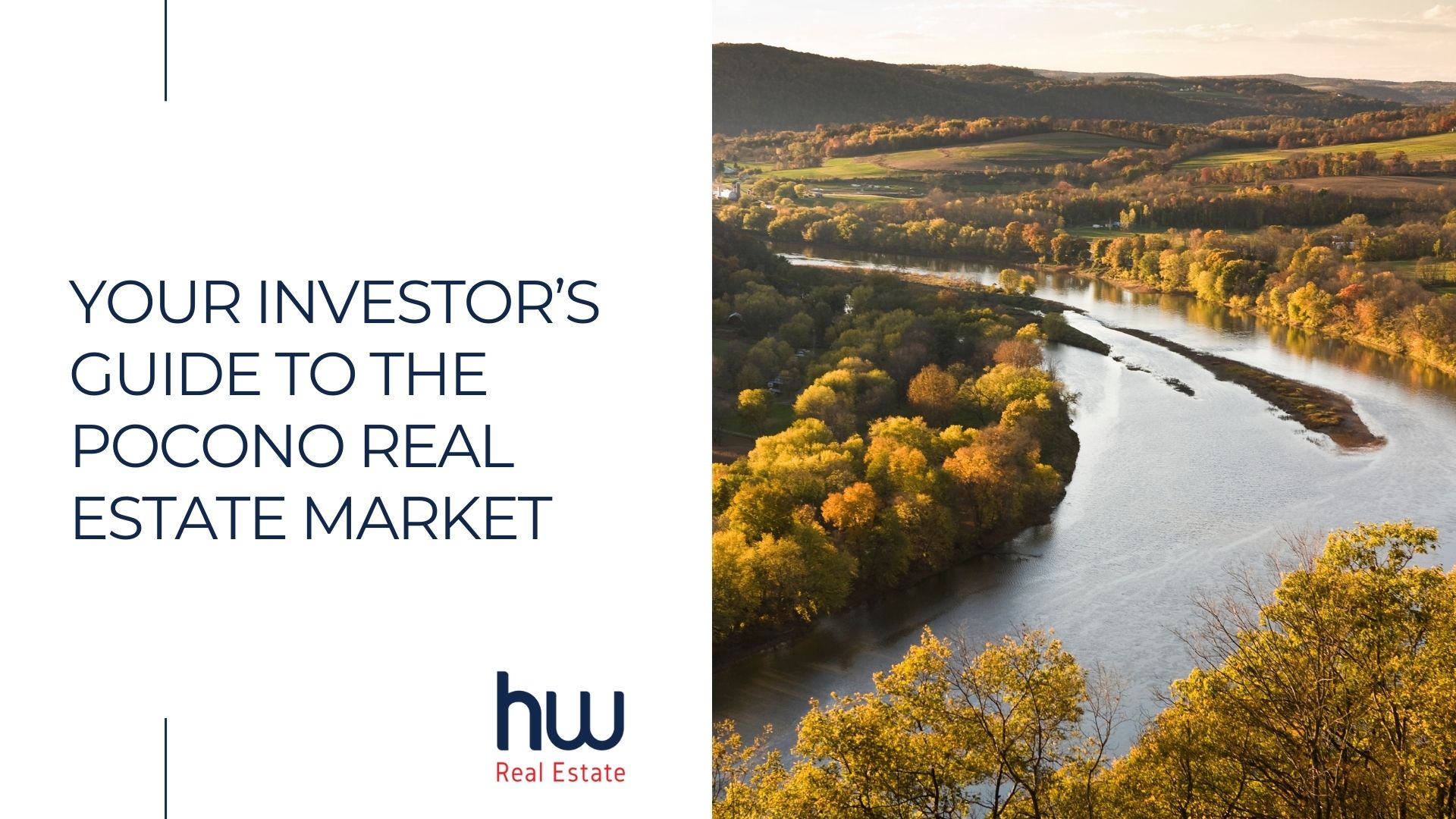 The real estate market these days in the Lehigh Valley continues to be hot. And it's still a great time to consider a move. It's just as lucrative to consider investing in area real estate opportunities if you have vacation property or second homes in mind as a rental property. And some of the most incredible real estate on the market right now is in the breathtaking and ever-popular Pocono Mountains.
With picturesque mountain scenery, over 100 lakes, and countless recreational activities, life doesn't get any better than in the Poconos. Whether you're on the lookout for a scenic place to retire or additional revenue sources with vacation property rentals, you need tips and suggestions for buying Pocono real estate. This is the investor's guide you're looking for, with all the answers to ensure you make the best purchasing decision.
Reasons to Consider Buying Real Estate in the Poconos
If you're thinking about investing in Pocono real estate, you're making a sound decision. The Pocono real estate market continues to be highly desirable for a number of reasons. Thousands of tourists flock to the area for summer and winter recreational activities. And even more Americans are looking to the Pocono Mountains for ideal places to call home as permanent residents.
The Poconos offers a quality of life you can't easily find anywhere else. There is an abundance of dining, retail, culture, and amenities that are typically hard to find in other scenic and remote communities. If you're considering a new real estate investment of any kind, here are a few more reasons why buying in the Poconos is a smart idea.
Incredible Investment Opportunities
Take advantage of the fast-moving real estate market to sell your existing home and move to the mountains. From remote cabins to sprawling lakefront homes, you'll find properties to fit your budget. And considering the aesthetics of mountain living, you can have peace of mind knowing your real estate will continue to be highly desirable, presenting a significant return on any investment.
Great Vacation Homes
Instead of investing in the crazy-volatile stock market, consider investing in Pocono real estate vacation homes. You can rent out your property to vacationing tourists and generate additional income streams, too. With the popularity of the Poconos as both summer and winter hotspots, you can continue to see returns on your investment all year long if properly managed.
With hosts raking in nearly $19 million in revenue over the course of 2019
Scenic Retreats
If you're searching for an ideal second home or permanent residence away from the hustle and bustle of the cities, you can find perfectly scenic retreats dotting the Pocono Mountains. Buying property here will provide you with the solitude you seek, whether it's everyday living or just one weekend away at a time.
What to Know Before You Buy Pocono Real Estate
Once you're convinced it's time to start looking at Pocono real estate for sale, there are best practices to know. You don't want to rush into purchasing an overpriced property. And you don't want to begin your buying journey without first having a proper plan. Whether you're looking for something quaint for use as a potential rental property or your forever mountain home, here are some investment tips to consider.
Identify Your Investment Goals
Sit down and establish investment goals first. If you're making a permanent move, create a list of what you need in a new house, including size, amenities, and price ranges. Be mindful of daily commutes to work and do the math to estimate an affordable mortgage payment. If you're investing in a second property or vacation home to rent, similar goals will need to be set. Look for marketable amenities that appeal to vacationers. Calculate your budget, consider taxes, and verify other rent rates in the area to help estimate your potential net operating income.
Find an Expert Lending Partner
You'll want to get your finances in order before you make any decisions. And that will likely require a conversation with an expert lending partner. Gather your documents and explore securing a mortgage pre-approval before you begin visiting Pocono real estate for sale. Having a price range and pre-approvals in place will provide you with purchasing power for a more seamless transaction. And for those investors who may be interested in buying a property outright, talk with your trusted financial adviser to ensure you're making the soundest financial decision for your retirement or investment portfolio.
Real Estate Agents Specializing in Pocono Real Estate
In addition to financial advice, you'll want to partner with an expert real estate agent who knows the ins and outs of Pocono real estate transactions. Buying property requires certain nuances and knowledge that only local professionals will know. And a call to the Homeway Real Estate team will ensure you have just the investment guidance you need to find the perfect-fit property for you and your budget.
Frequently Asked Questions
Not all Pocono real estate transactions are alike. And based on our experiences with clients buying and selling mountain properties, there are a few frequently asked questions that come up the most. Rounding out this investor's guide, these are some of those questions and the answers you need to take the next investment step.
Is Pocono Real Estate a Good Investment?
Yes! Based on recent years' data, the Poconos officially earns a spot as one of the top markets for buying vacation homes. The Poconos counties are demonstrating a 16% year-over-year increase in sales. Historically, investments in the Poconos always recover, too, even when real estate markets experience fluctuations.
Is Lakefront Property Better?
You don't need a lakefront property to see a return on your investment. However, lakefront property in the Poconos is usually the most coveted of real estate. Appreciation rates are phenomenal, demand remains consistently high, and there are a host of health and well-being benefits of life and vacations on the lake.
Do I Need to Get an Inspection on a Vacation Property?
Yes. Don't presume a second home or vacation property is any different from purchasing a new forever home. Having a home inspector review the property before you buy can help you identify key areas of renovation or costly repairs. From the roof to the foundation, an inspection will reinforce your purchasing decision and help you avoid any serious money pits.
What Should I Expect to Pay for Pocono Real Estate?
Pricing right now can be all over the board. Small cabins in the Poconos will obviously be less expensive to purchase than two-story, four-bedroom homes. Check with your real estate agent partner to help you gauge the very latest in listing price ranges for Pocono Mountain properties. Depending on the area, as well as the size, age, and condition of the property, you can expect to pay anywhere from $100,000 to $1M.
When you're ready to buy property in the Poconos, consider this investor's guide. And let Homeway Real Estate help you find the perfect portfolio complement or forever home in the Poconos! Whatever your investment goals may be, our team of professionals can help you achieve them right here in the heart of the Pocono Mountains.