You've Found a House for Sale in Bethlehem... Now What?
Posted by Alex Lopez on Monday, November 15, 2021 at 12:18 PM
By Alex Lopez / November 15, 2021
Comment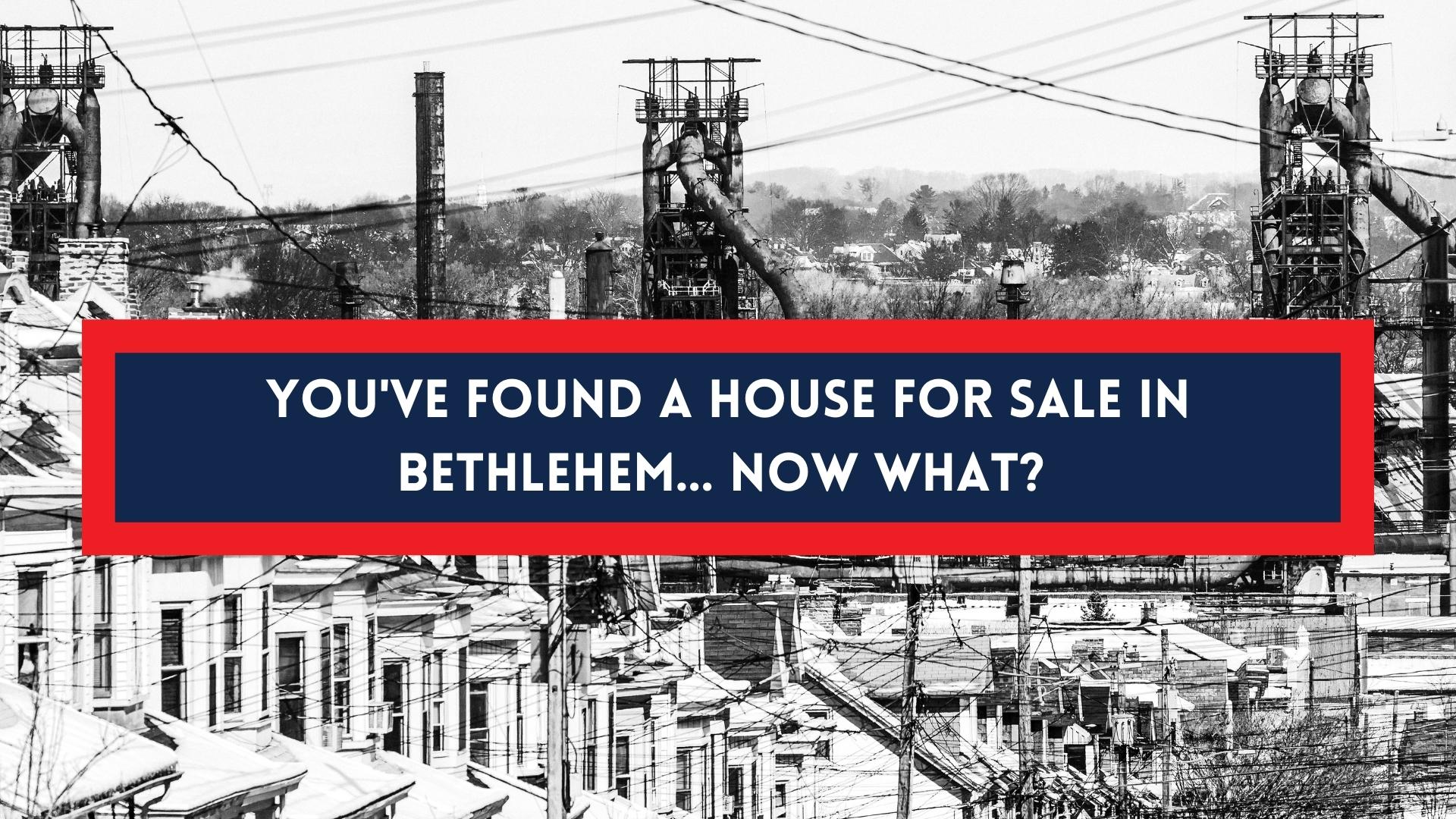 If you've spent any amount of time in Bethlehem, PA, you know there's no shortage of beautiful houses. You may have even found a house for sale in Bethlehem that you want to buy. But now what?
To help you navigate the next steps, we've outlined a handy to-do list to consider. You've found your dream house for sale in Bethlehem. Here's how you go about making it yours.
Getting Your Financing in Order
Unless you have enough savings to buy a home outright, you'll need to take a look at your finances and pursue a lender. Every lender is different, but most will require an analysis of your financial health. So prepare the necessary documents, including tax returns, lists of assets, employment history, bank statements, or rental history.
Your credit history and current debt-to-income ratios will play a role in how much a lender might offer. The golden range for DTR is roughly 43 percent. Provide potential lenders the price range you'd like to secure, based on what you know about the house for sale in Bethlehem you have in mind, too.
Be prepared, as well, to get a down payment together. Generally, you'll need to have 20 percent of the purchase price as a down payment. The more you can afford, the better. Most lending institutions will additionally require you to purchase PMI, protecting their interests if you're putting less down upfront and depending on the type of loan you're seeking to secure.
You don't want to start pursuing a house for sale in Bethlehem without knowing your finances and borrowing power. Having a pre-approval in order will allow you to take these next few steps toward buying your dream home.
Working with a Professional Real Estate Agent
If the house you have in mind has a sign in the front yard, you'll likely start the process by contacting the listing agent. If it's a For Sale By Owner, you'll have to go that route. In either scenario, it's best you find a real estate professional to represent you directly. Going it alone could lead to hiccups, negotiation setbacks, and worse. You have an opportunity to buy your ideal house. Don't go into the process without someone who knows the terrain and can represent your best interests.
Getting a Home Inspection
Before you invest a dime into what is probably the most expensive thing you'll ever buy, you should consider hiring a home inspector. Sellers are required to be honest and transparent about the home's defects. However, having a professional come in to review all the components of the house's structure, utilities, and condition can shed light on potential repairs and maintenance. You'll be responsible for paying for the inspection yourself, but it's well worth the $350-$1,000 to have the peace of mind and knowledge before finalizing the purchase.
Making an Offer on a House for Sale in Bethlehem
If the house for sale in Bethlehem that you're pursuing checks out this far, you're ready to start thinking about making an offer. This is another instance during the home buying process in which having a real estate professional in your corner will be a tremendous asset. Based on the findings of a home inspector, you might initiate an offer with repairs or replacements in mind. Your agent can extend the offer on your behalf and handle any negotiation in the first round. If the sellers reject your offer, another round of negotiations may need to take place. Or you could decide to walk away altogether.
If your offer is accepted, congratulations! You'll want to prepare to write your first check, making an earnest money deposit. These funds will usually go into an escrow account, where you can use it as part of your cash to close. And you're just another step closer to owning your dream house in Bethlehem!
Final Walkthroughs & Closing
Before finalizing the purchase of your home in Bethlehem, you'll have an opportunity to do a final walkthrough. This is your chance to do one last check of everything and make sure the house is still in the same condition. You can also verify that any repairs or replacements were made in conjunction with any stipulations of your purchasing agreement.
On closing day, the ownership of the house will transfer officially to you. Prepare for lots of signing as funds are transferred between you, the lender, and the seller. There will be title fees associated with processing the new deed and documents.
We can't stress it enough. Having a Homeway Real Estate professional with you when you're ready to buy a house is mission critical. So if you've found a house for sale in Bethlehem, or are thinking about trying to find one, let the team at Homeway Real Estate help! You'll have a local Lehigh Valley expert to guide you through every step of the process and ensure you walk away with the keys to the Bethlehem home of your dreams.