Find Top Realtors in Lancaster, PA: Buy or Sell Your Home With Us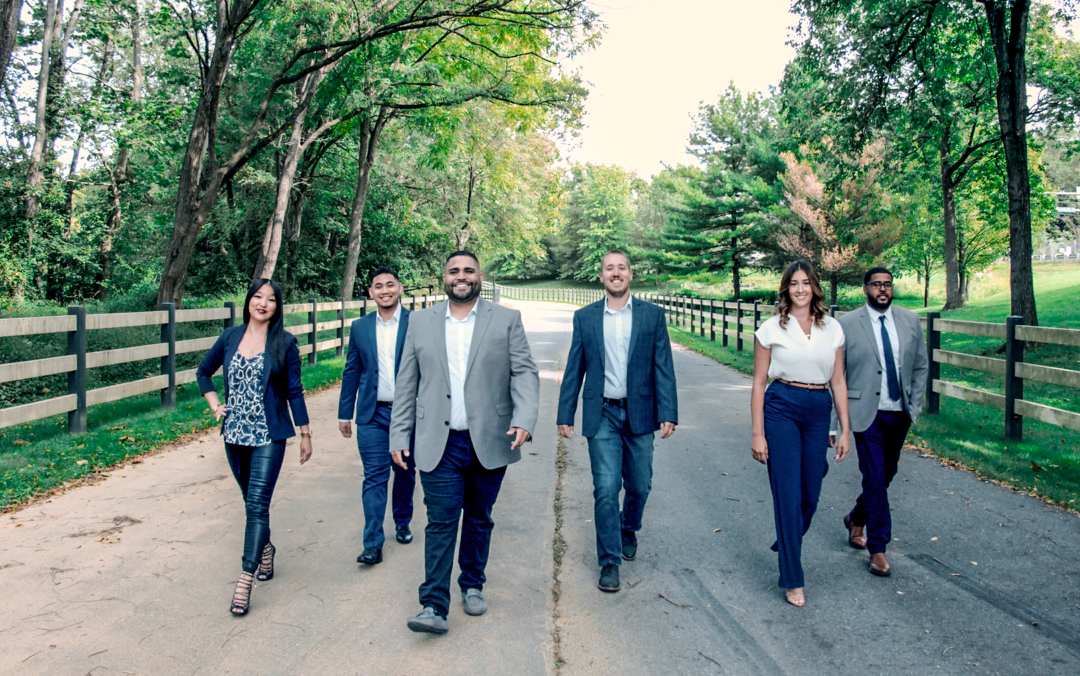 A Lancaster Realty Company Dedicated to Superior Service
Buying or selling a home can feel like an adventure.
The process is full of excitement. However, it can also mean diving deep into unfamiliar territory.
Every adventure is better with a trusted guide — a partner who can help you reach your goals.
Homeway Real Estate has brought together some of the very best real estate agents in Lancaster, PA, to staff our local office to serve as your guide as you buy or sell your home.
A Leader Among Lancaster Real Estate Companies
Our experienced professionals have the in-depth real estate knowledge needed to successfully navigate the competitive real estate market in our growing city. They regularly review local, regional, and national trends and engage with all types of residential properties on a regular basis.
Along with that knowledge, all of our Lancaster, PA, real estate agents make a commitment to providing superior service to every client. Whether you're buying or selling your home, our real estate professionals listen to your needs and build strategies to meet and exceed them.
Buyer's Agents in Lancaster PA
Lancaster, both the city itself and the metro area, continues to develop and grow. The real estate market is hot, and finding a new home in it can feel like a full-time job.
With one of our Realtors on your side, you have a dependable professional who can lead you through a complex market. They'll connect you with the residential real estate options that are best for you and your family. That's true no matter what type of home you're interested in.
Our agents provide guidance and information throughout the process. That's true from the first conversations about what you're interested in all the way through to the closing process.
Seller's Agents in Lancaster PA
Selling a home is an important decision and a nuanced process. Our Realtors in Lancaster, PA, are here to help you reduce time on market and maximize the sale value of your home.
Sellers have a lot to consider once they choose to put their home on the market, from pricing to marketing and staging. We'll guide you through each step of these processes and focus on the priorities that you establish. We'll also help you prepare for events like appraisals and home inspections, making sure that you put your best foot forward.
When you're looking for a real estate agent in Lancaster, you can feel confident finding an exceptional partner in Homeway Real Estate.
The Best Lancaster PA Real Estate Agents
Our team of real estate professionals offers a unique combination of knowledge, experience, and dedication to customer service. They've helped your neighbors buy and sell their homes, and they're ready to help you, too.
Learn more about our Lancaster, PA, real estate team by visiting their profiles on this page.
Ready to start looking for a home? Browse available listings!
1899 Lititz Pike, Suite 10, Lancaster, PA 17601
Office:717-297-0474
Looking for a house in Lancaster? Check out our Lancaster community page for listings and more information!
Join Our Team!
Our Lancaster Office Has Open Positions
Are you looking to get your career in real estate started, but don't know where to begin? We are looking for highly-motivated individuals from the Lancaster area who are looking to join a high-performing real estate team. We have positions open for experienced agents, and for people who have no previous experience with real estate. Click "Apply" to browse our open positions!